Just like last year, the H-Artistry 2014 rocked more than 2000 Penangites at SPICE (Subterranean Penang International Convention and Exhibition Centre) formerly known as PISA (Penang International Sports Arena) on 17 May 2014 from 7.00pm until 1.00am. Party revelers were treated to a spectacular mix of stellar acts from across the globe from the East and West, namely Australia, Taiwan and Malaysia with an eclectic mix of pop, EDM, and electro house beats. Again, this year's event was another epic super-clubbing experience for all.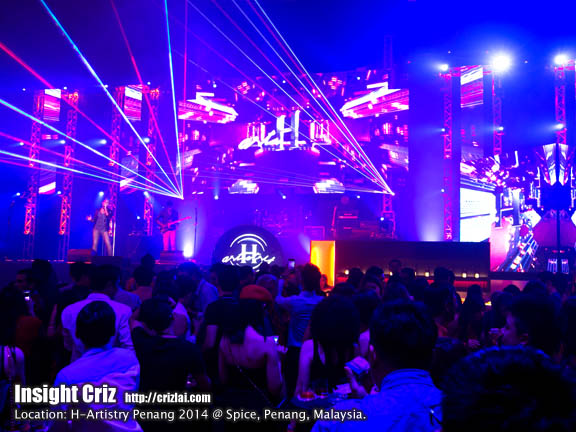 This year's H-Artistry had the guests dressed up in hues of red and black, turning the whole party arena into a sea of lively individuals filled with excitement, energy and strength. We were again greeted by the host, Julie Woon, an experienced emcee for all the H-Artistry events. This year's stage set-up was amazing with towering H-Artistry LED backdrops. The energy in the main arena peaked as the opening sequence featured an electrifying laser show, striking LED visuals and a build-up of energy and excitement from the crowd that definitely shook the arena.
As the room faded to black, individual lights lit to reveal Paperplane Pursuit who serenaded the crowd with their hits such as "Everybody Wants Somebody" and "Higher". The Malaysian pop sensation wooed the crowd as they joined in to echo the lyrics of each song.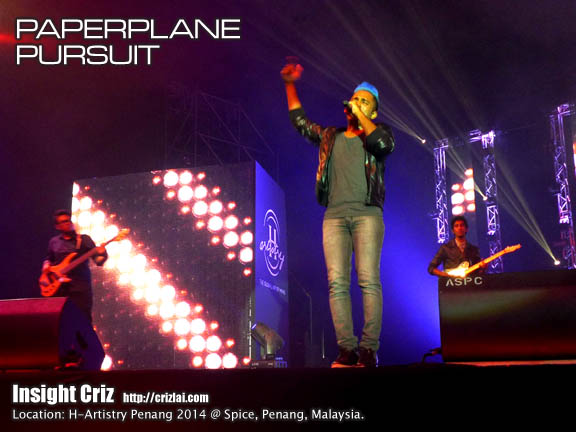 Suddenly, there was an unscheduled surprise for the crowd as the H-Project DJ's joined the pop trio to deliver an up-tempo collaboration on "Beats of Your Love". That's got the crowds' party mood boasted. The H-Project DJ's continued to deliver an epic fist-pumping set, resulting in fist-pumping movements and screams of excitement from the crowd. The energetic experience was only to be topped off with a reveal of the duo behind the decks – with the reveal leading to the introduction of DJ Ernest C, and DJ Reeve to the enthusiastic crowd.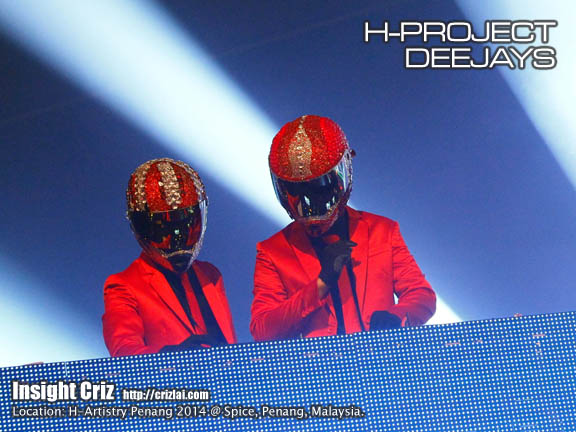 The crowd went wild into more excitements when Taiwan's EDM/mando pop band, Magic Power took over the stage, delivering a multi-genre musical journey like no other. The energetic Taiwan based band featured hit tracks such as "Never Play by the Rules" and "Super Hero".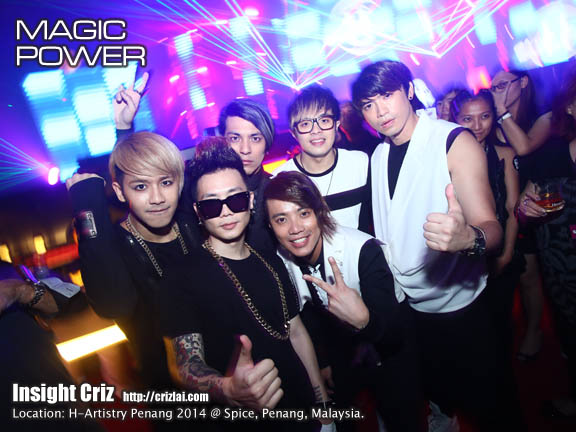 Magic Power had a surprise collaboration with Paperplane Pursuit by having a duet on "Love The Way You Lie" (originally by Eminem). I'm sorry I could not get the best audio here but you can see in the video below that they did a great job during the night. It was obvious that their performance was a hit as fans whole heartedly declared their love for the all male assemble in the form of excited cheers.
As the cheers grew louder, the Australian queen of big room-beats, DJ Brooklyn, took over the deck and made her presence obvious as she dropped beats and tunes that got the whole arena pumping.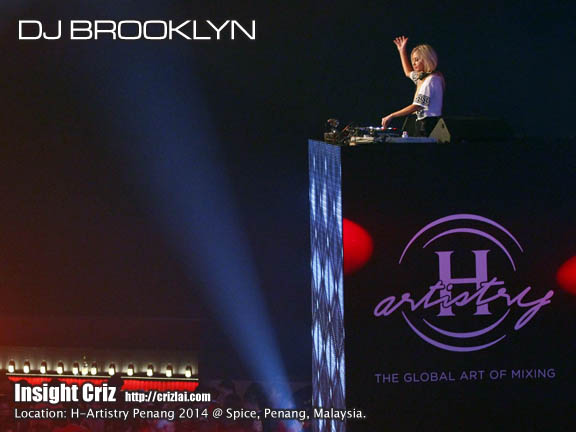 With energies soaring across the roof, the crowd gave a warm Malaysian welcome to the electro house trio, Imma*Bleep*YouUp and their warm welcome was well received as the trio responded with waves of EDM drops, accompanied by stunning laser projections, which definitely delivered Penangites with nothing short of an epic super-clubbing experience.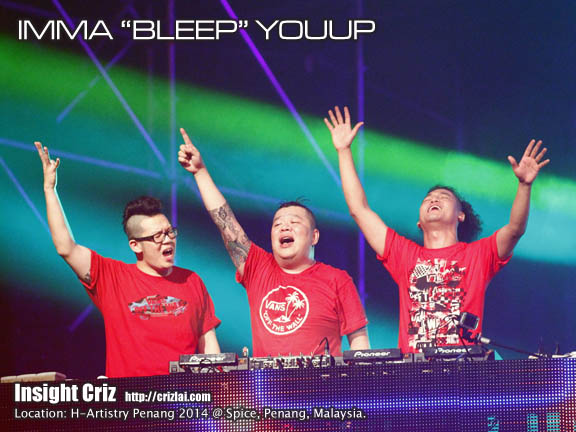 H-Artistry Penang 2014 at SPICE was truly a night of musical artistry, paired with a sensational experience befitting of an epic first H-Artistry series of epic super-clubbing parties for 2014. H-Artistry events are by-invite-only and are open to non-Muslims aged 18 years old and above. Keep it locked on www.h-artistry.com.my for updates on future H-Artistry events slated for 2014.
As always, H-Artistry-The Global Art of Mixing, strongly advocates responsible drinking and works towards ensuring the safety of each and every guest at the event. Amongst the safety and security measures implemented at the H-Artistry Penang 2014 were taxi chauffeuring to and fro with subsidized taxi fares, endless reminders to party revelers to be responsible, chill-out zones with complimentary mineral water, availability of F&B vendors and medical personnel in case of needs.
Prior to the night's event, some of us also had a meet & greet session with the artistes. They were indeed a bunch of down-to-earth people who were willing to share their experiences as well as future dreams with the invited guests and media.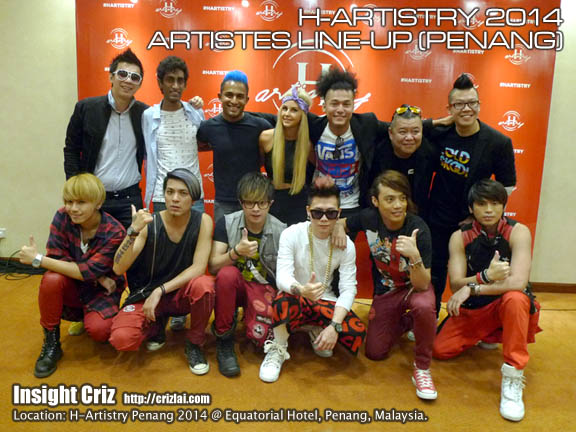 I'm thirsty for a drink now. Would you be kind enough to treat me?