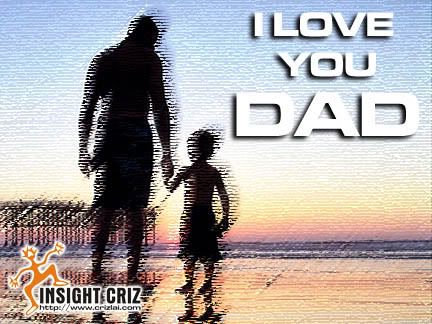 When was the last time you ever contacted your Dad? Have you even notice that he has aged a lot. Did you give him a hug recently? Do you realize that this coming Sunday, 15 June 2008 is Fathers' Day? If you have not done so, please go over to pay him a visit not only this Sunday but many days after that. All fathers, whether they are your biological one, adopted one or even someone you respect as a father figure, would love to get at least some acknowledgments.
Some of you may choose to spend this special day with your father by buying him gifts, cook something special for him or even take him out for a nice meal. When it comes to deciding what sort of gift for him, many of us will be stressed out as shopping for some fathers could be rather hard. Gifts for fathers should reflect the personality of the father. It could also be something that can bring back memories of the bond between you and your father. As for me, I would prefer to give my father a red packet as in the Chinese custom. It symbolizes longevity, health and prosperity. At least he can spend the amount on whatever he wants. Some will give him some shopping vouchers, vacation tickets or even engraved pens if he is still in the corporate world.
Not all fathers are so materialistic as to demand for something of monetary value. There are many things that he cannot do physically now and a simple gesture of helping in household chores would be of value to him. They do not expect much from their children since most of them have grown up and have their own lives. A simple gesture of a long loving hug and some quality time spent together will be much appreciated.
Fathers are also human beings with feelings. He will feel unappreciated for the sacrifices he has made throughout your growing up years. Do not make your father feel so inferior in his life for feeling the rejection from you. Show him what you can do by showering him with your endless love. Let him know that he is always being remembered by you. Prove to him that you are still a filial child not only on Fathers' Day but also for many years to come.
I love you Dad…Happy Fathers' Day
I'm thirsty for a drink now. Would you be kind enough to treat me?