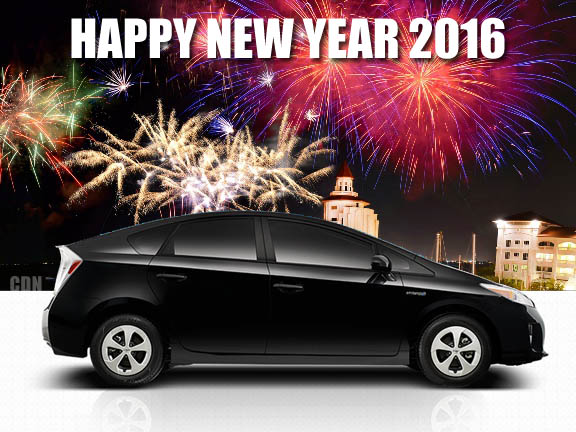 Get a ride that matches your style and budget with UBER today
To usher in 2016, let's celebrate the eventful New Year 2016 Countdown at six strategic venues (Auto City, Gurney Paragon, Straits Quay, Queensbay Mall, Karpal Singh Drive & Kompleks Bukit Jambul) in Penang with your family and friends this coming 31 December 2015. Be part of the joyous crowds to enjoy in the many entertaining performances and activities in store for you by the respective organizers. At the same time, do experience the countdown towards a new year by witnessing the colorful and glorious fireworks displays upon the stroke of midnight.
However, there are always the issues of being stuck in the massive traffic jams or the lack of legal parking spaces at these venues. Instead of getting traffic summons which could be a hassle to your clean traffic records, why not engage in the services of UBER? It's just one tap away from your mobile phone and pickups are always reliable with clear pricing stated. It's convenient and cashless as everything would be charged directly to your credit or debit cards as stated when you sign up for the app either by Android or IOS phones.
FOCUS ON CELEBRATING AND NOT ON PARKING…
To add on to the excitement, you can use my promo code (ILUVPG1) to entitle yourself for the one-time ride worth RM25 for FREE. You can use the promo code once only up to 31 January 2016. Terms & Conditions apply.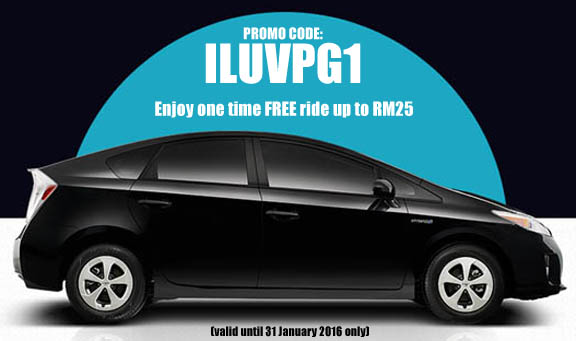 HOW TO APPLY?
Basically you need only two things – a smart phone (IOS or Android) and a valid credit/debit card. Just download the respective app as per link stated and sign up with your contact information. Fill up your credit/debit card information and register. Upon approval, you can use the app straightaway. It's as simple as that.
About Uber: Uber is evolving the way the world moves. By seamlessly connecting riders to drivers through our apps, we make cities more accessible, opening up more possibilities for riders and more business for drivers. From our founding in 2009 to our launches in hundreds of cities today, Uber's rapidly expanding global presence continues to bring people and their cities closer.
I'm thirsty for a drink now. Would you be kind enough to treat me?