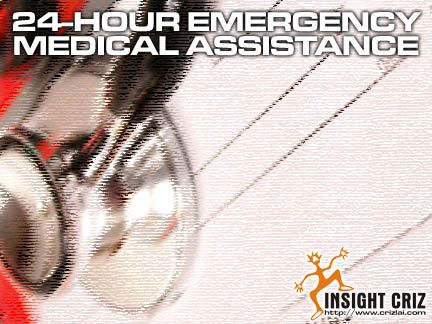 Going for a vacation would be something great for many of us after working so hard for many years but how sure are we that we would be safe from any unexpected weather, health, environmental hazards or any unforeseen emergencies? Even if we were to travel across the state, we might not know what's our future would be. Although most of us are protected under difference insurance plans, I have not seen any protection and assistance plans as comprehensive and exciting as the Good Sam Emergency Assistance Plus (EA+) program. Not only are their members covered under the Worldwide 24-Hour Travel Medical Assistance & Emergency Evacuation program, their loved ones and belongings are also assisted in times of emergencies.
The most attractive feature in joining them for me would be their ability to assist during accident or medical incident where emergency medical assistance would be provided by air and/or ground to the nearest health-care facility for proper treatment. Even if the member can't be relocated, a dispatching specialist would be sent to oversee everything. That's really cool!
So many thousands of Americans had joined the EA+ program to date, why not you? They even have a no-obligation money-back guarantee which would allow you a full 30 day examination period.
I'm thirsty for a drink now. Would you be kind enough to treat me?