Gone are the days when streaming movies through the internet were painstaking with the requirement of total patience for the slow downloads. With the advancement of fiber optics internet connections being provided by so many Internet Service Providers (ISPs), you can practically get connected anywhere and anytime at your convenience. Thus, you have now the birth of 1OTT Social TV, the latest hype in providing over-the-top audio and visual contents via the internet. It's the brainchild of Crowd Media Sdn. Bhd. under the umbrella of Syabas Technology, the company behind many award-winning digital entertainments such Popcorn Hour™ and more. Thanks to Vidcrowd Media Sdn. Bhd., the sole distributor for 1OTT products in Malaysia and marketing arm for ASEAN countries, Malaysians as well as many IPTV enthusiasts overseas would now be able to be pampered with various entertainments with just a few clicks via the remote control.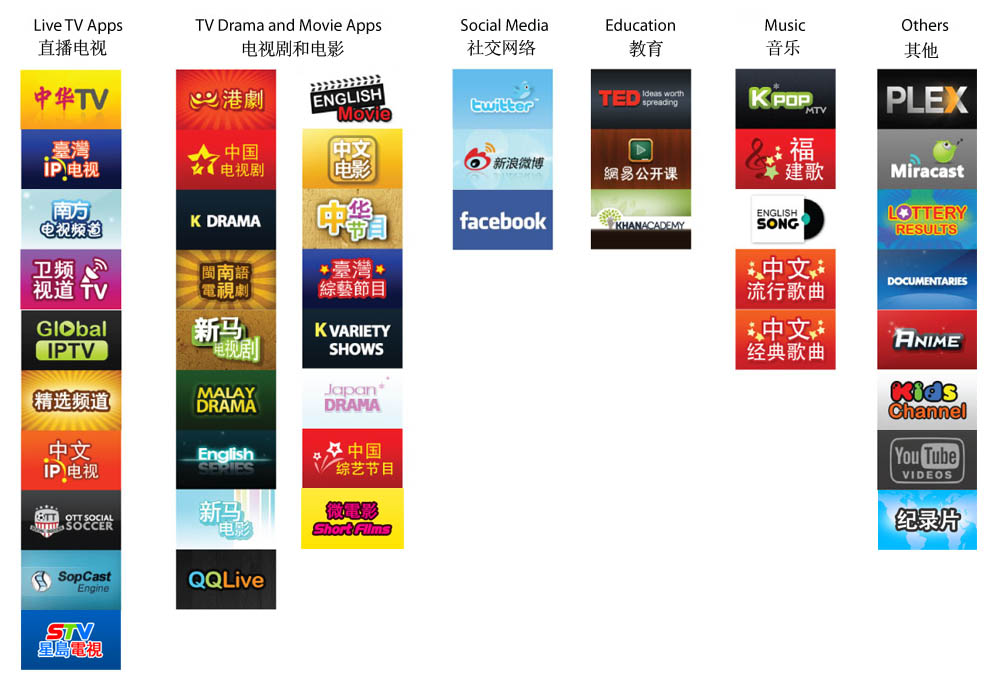 With our hectic lifestyle in chasing our dreams in providing better living standards for ourselves as well as our family members, we tend to forget that we are not robots and would need to spend some time to recuperate and reenergize our bodies for better performances. Other than having the required exercises to keep our body healthy, we would also need a relaxed state of mind to be more analytical in decision makings. Therefore, there's always the need for some sort of entertainments, may it for our own self or together with your family members. That's the reason you would need to own the 1OTT Social TV Box for the utmost entertainment experiences of your life time. It's as easy as Plug-Connect Network-Play.

You may ask how the "1OTT Social TV Box" could be of benefit to you. Well, it's the state-of-the-art device that would enable you to easily stream thousands of your favorite movies, shows, news and more through their public apps as well as viewing other third party public apps. All you need is a minimum of 2Mbps internet connection for most contents or a minimum of 4Mbps for Live TV and you will be on the way to experience your sought after relaxation on your big screen. It's as simple as that!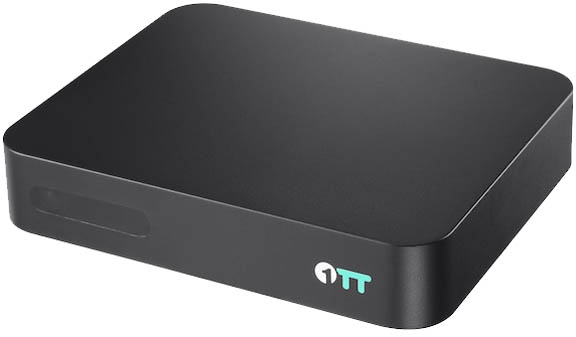 You are in luck now as the appointed reseller, Ban Hin Bee (BHB) group, an established electrical & electronics retail chain stores in Penang, together with its affiliate companies, Sincere Zone (M) Sdn. Bhd. in Selangor, are having an introductory offer that would be too great to resist. Each unit of the 1OTT is now retailed with a "ONE TIME PAYMENT" of RM479 (inclusive 6% GST) at all BHB and its affiliate outlets (excluding Kitchentech outlets). In addition to the overall warranty, a "90 days 1-for-1 exchange warranty" and a "free remote control upgrade to V8 back-lit and long range remote control worth RM30 (while stocks last)" are provided EXCLUSIVELY through all these outlets (excluding Kitchentech outlets). Please check the address and contact information as per link.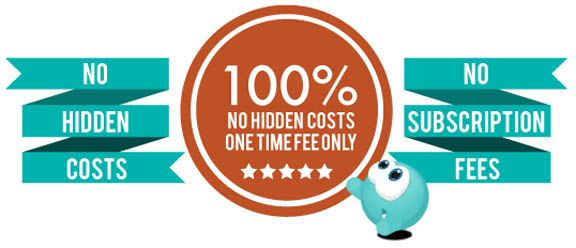 On top of that, you can also use the code provided here (CL8001) or just mention my name, Criz Lai, and you would be able to claim an additional Sarowin HDMI Cable worth RM68 for FREE. This offer is until 31 December 2015 while stocks last. So, hurry up to get your unit today.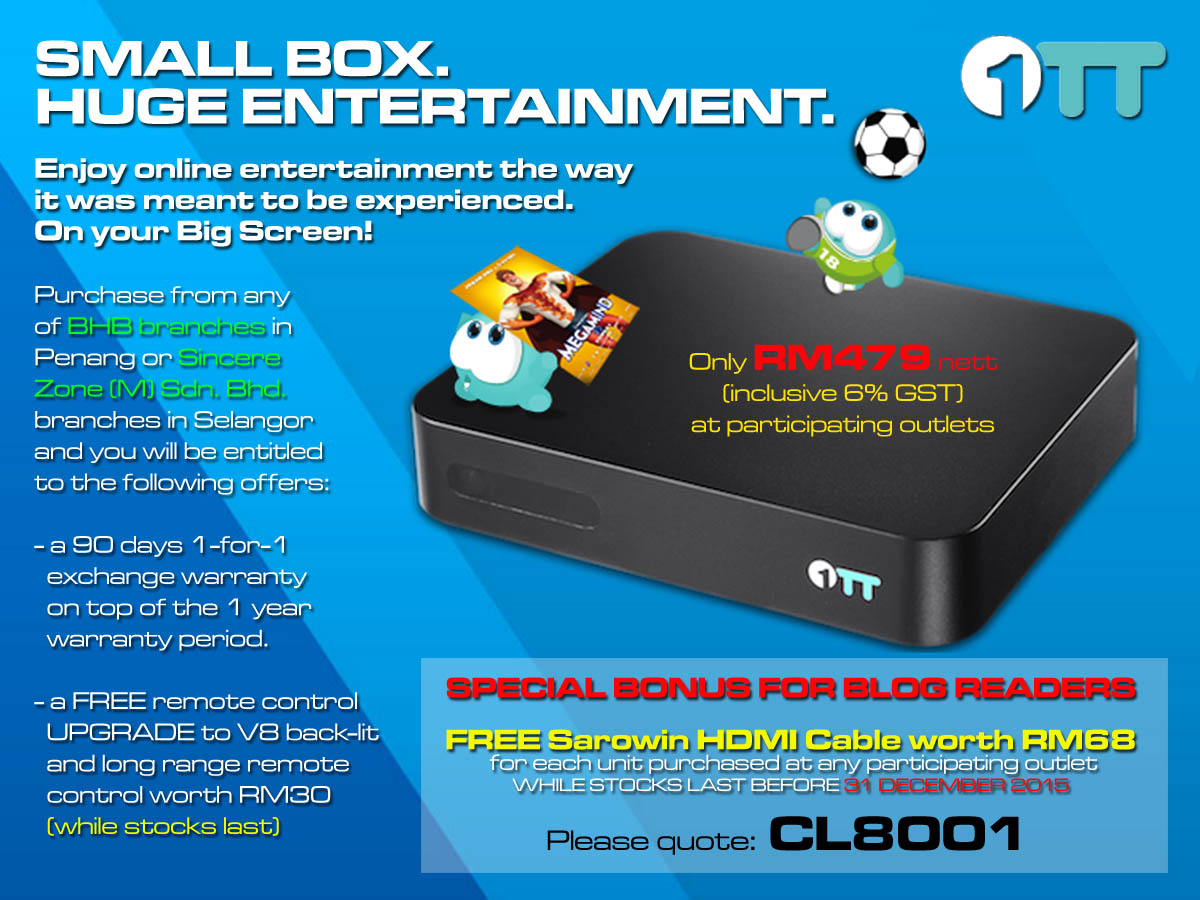 Here are the specifications as well as items which would come with each set of the 1OTT Social TV package: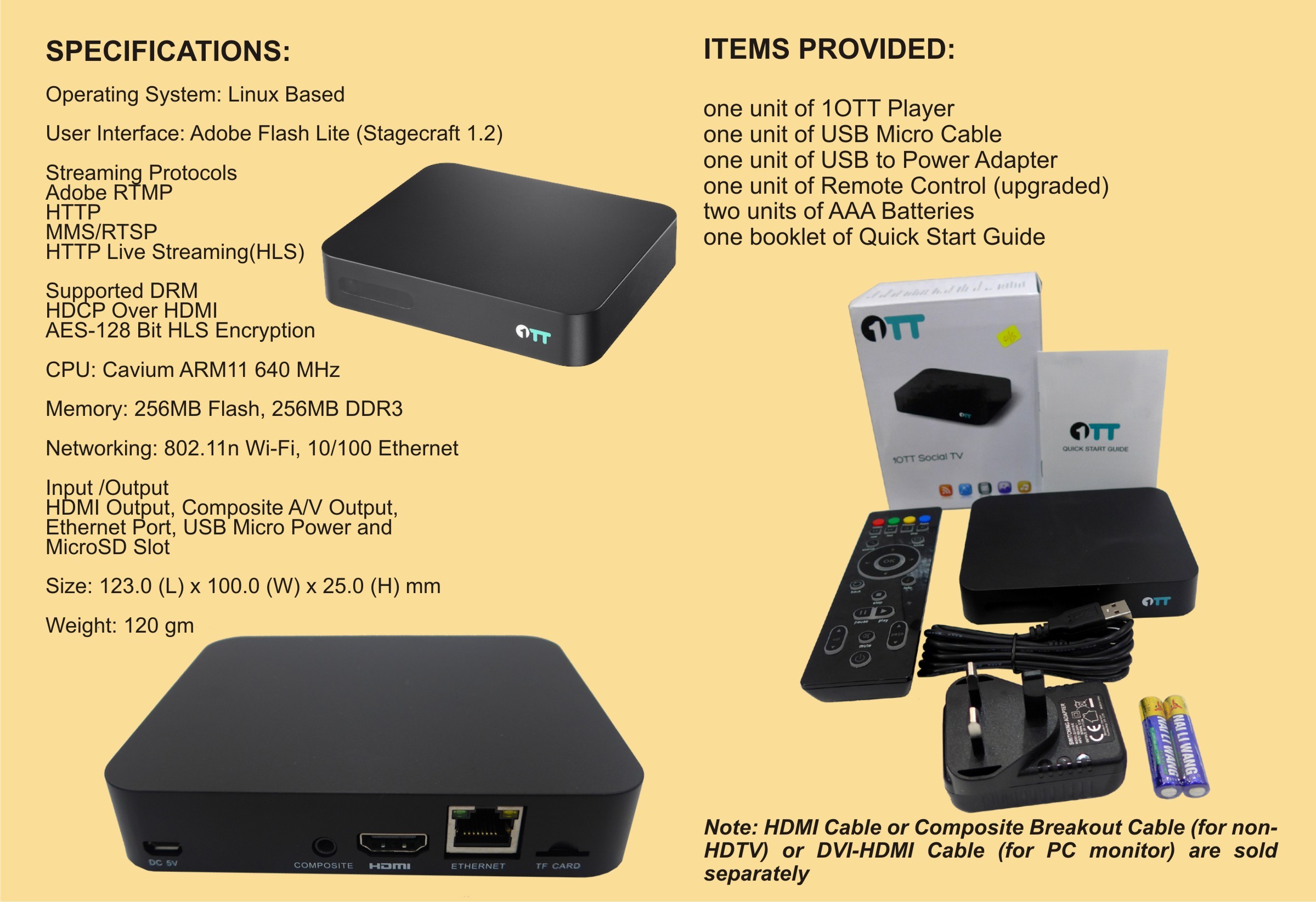 ALTERNATIVE CONNECTIONS
Though it's highly recommended for those owning HDTV to purchase the 1OTT player for clarity, it does not mean that you can't watch using other mode of display. For those still owning the older box type of TV, you can still use the product by purchasing the HDMI-Composite Breakout Cable. As for those without any TV but with PC monitor or laptop, you can still use the player if the unit is of higher range with a DVI-D (dual link) slot or HDMI slot with the purchase of a HDMI-DVI/HDMI-HDMI Cable. If you are using the DVI-HDMI cable for visual, then you'll need to plug in the external speakers into the composite slot on the player for audio. However, you would still need to have a minimum of 2Mbps internet connection to view most of the Video-On-Demand (VOD). In case you are unsure of how those slots will look like, I have attached a photo below.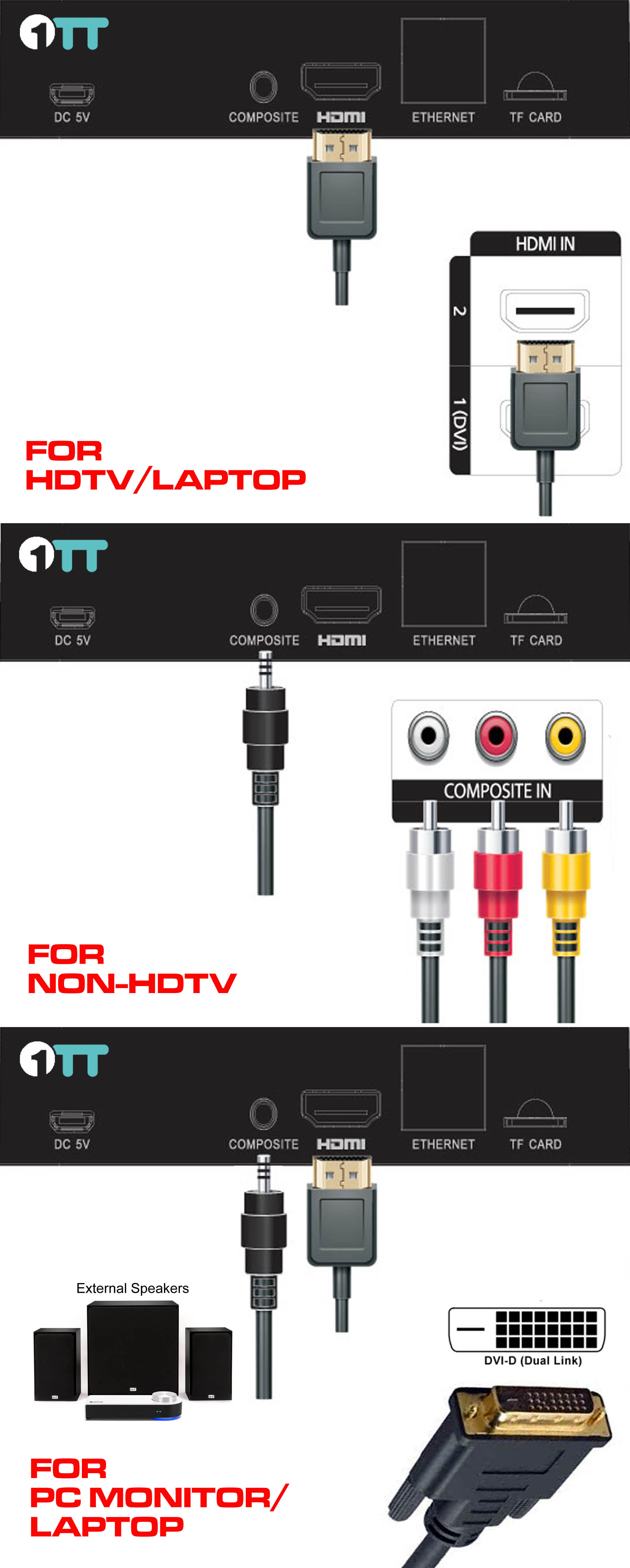 HANDS-ON EXPERIENCES
Let me share with you my experiences on some of the channels I've gained access to during my review on the product. Wow! I'm impressed with the quality and quantity of online entertainments which I can stream at ease with this product. On top of that, there are so many series and movies that I had missed out in the recent months and I could just watch them all at my convenience through their ever updated and comprehensive listing. The best part is that I can use the Resume Playback, Fast Forward & Rewind features without missing the action parts of the show, unlike viewing through certain paid channels.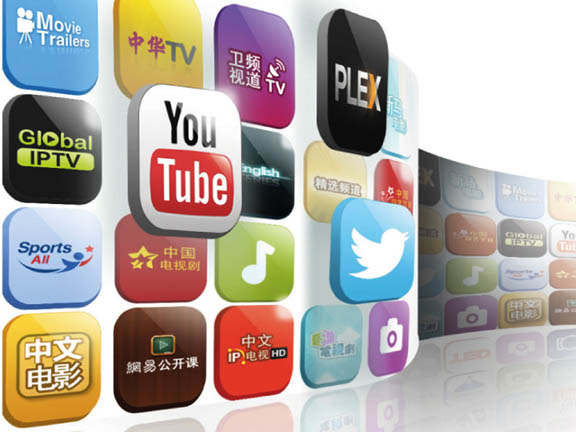 Once you have plugged in and gone through the selection of either WIFI or Ethernet, the main screen will pop out. The first thing to do is to enter the first code "VHTBWGC" into the "Enter Package Code" space on the top right hand corner of your screen via your remote control. After entering the code, press "OK", then press "Agree" on the Terms & Conditions and you would be on the way to watch all the programs available on the set.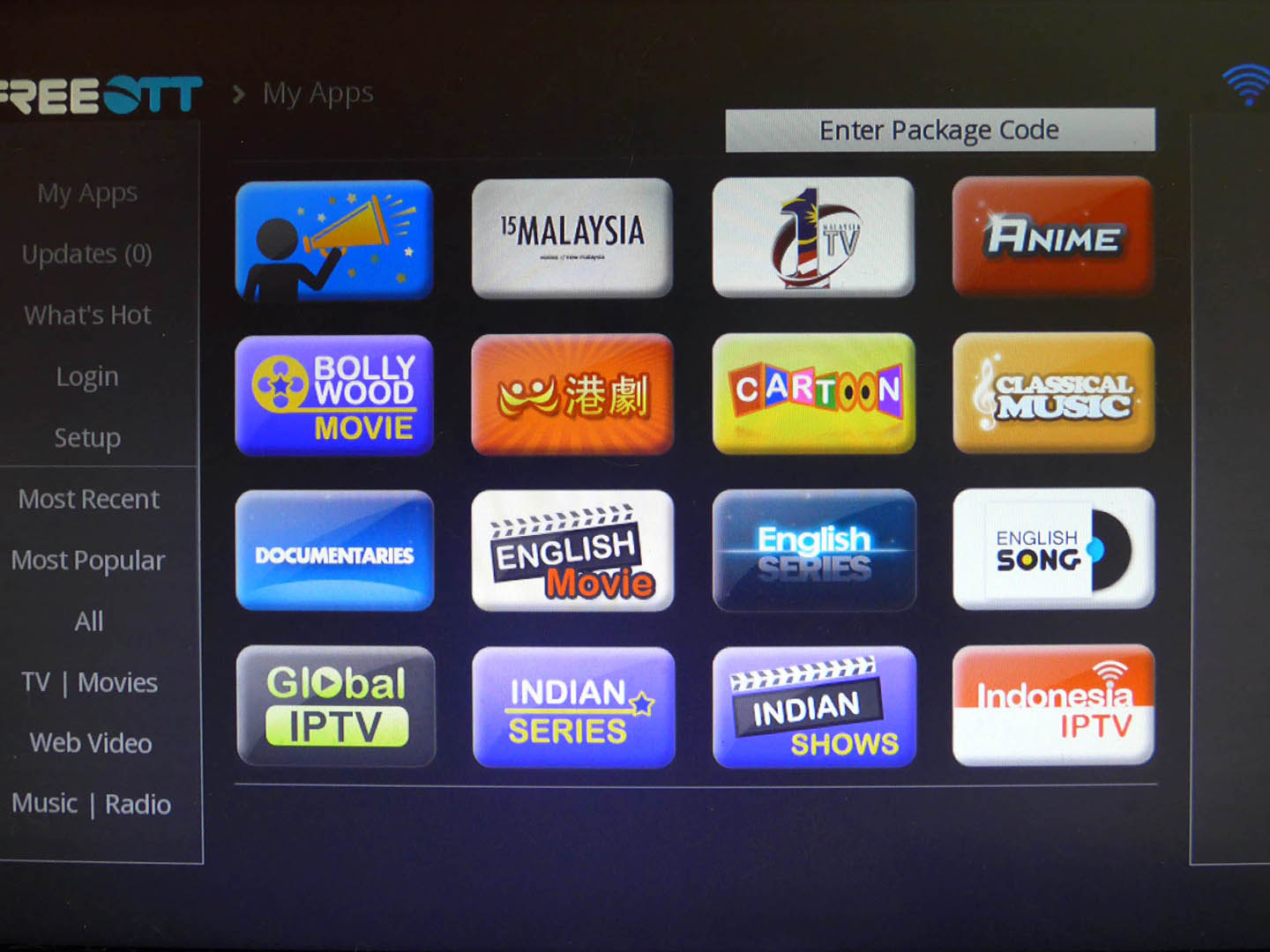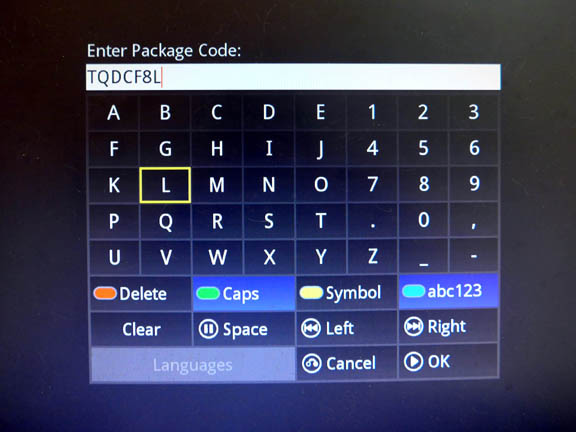 After the first step, you would get the benefit of using the "Announcement" to check on more updates. This is where you would get more package codes shown for latest shows. Just follow the steps above to enter as per your selection. These are 1OTT Video-On-Demand (VOD) package codes where the private apps are developed by Third Party developers. The library which pulls FREE contents from 100+ websites for direct streaming, has more than 12,000 titles from US, Hong Kong, China, Korea, Japan, Thailand, Malaysia, Singapore, India, Indonesia, etc. It's updated on a daily or weekly basis.
Firstly, let's have a look at the LIVE TV channels such as the Malaysian 1TV. There are all together 18 channels namely TV1, TV2, Bernama and more.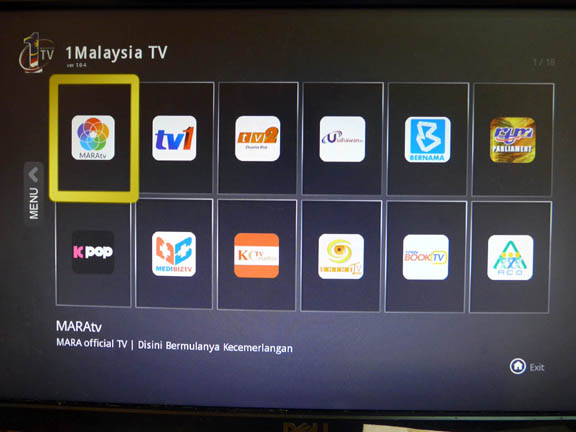 For those who love watching English movies, you are in luck to catch up with the movies that you have missed. Just click the "English Movies" icon and it would lead you into another page. This is where the fun part is. The first 5 icons are where you could watch more movies within based on their category. If you take a closer look at the top right hand corner, you would notice that there's a counter to show you the quantity of movies available. With 100+ latest movies available, it would take me months before I could finish all. By that time, there would be more updated ones. That's what I like about the 1OTT Social TV – endless entertainment!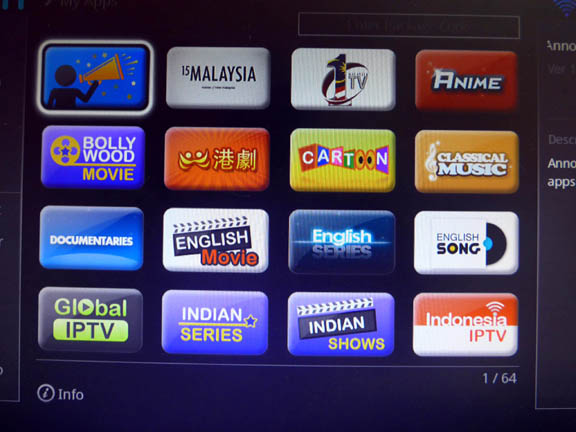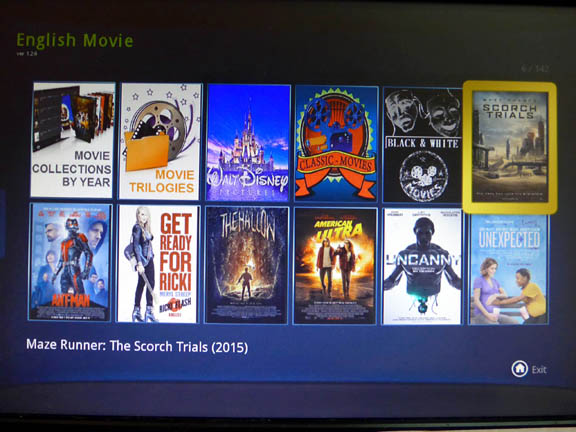 As for the "English Series", it's also another category with almost a hundred series to view on, not amounting to the number of titles you would get to view in each of the series. OMG! That's another few hundreds of titles to catch on.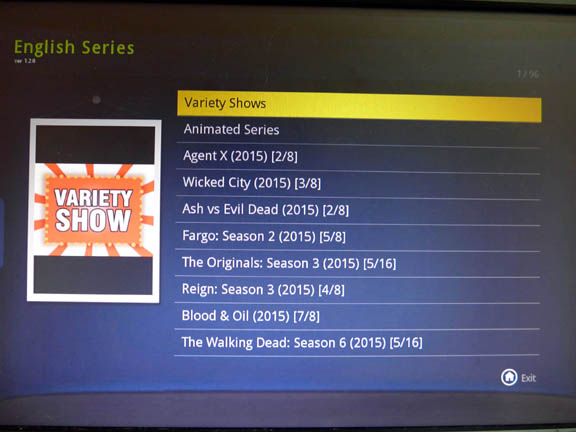 For those who love to watch "Malaysian Dramas and Movies", you are in luck too as there would be quite a number of interesting shows that you have missed. Currently, there are 24 movies and 35 dramas in these categories. I felled in love with the acting of Nur Suhada binti Jebat (commercial name Ayda Jebat), an actress cum singer. In the drama, M.A.I.D., she was so natural and comical, especially when she was in panicking situations.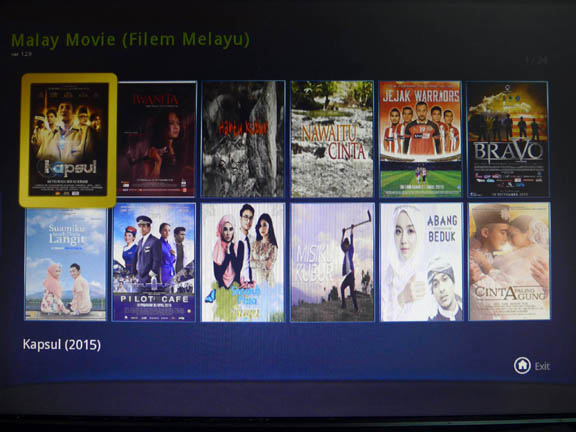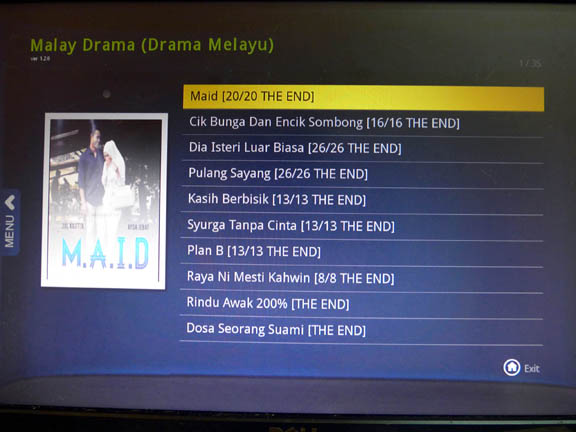 You could also watch some "Thai Movies" with over 40+ titles here, which include horror, romance, friendship and more.
For "Japanese Anime" lovers, there are over 70+ titles with hundreds subtitles for you to explore. It's really a heaven in here.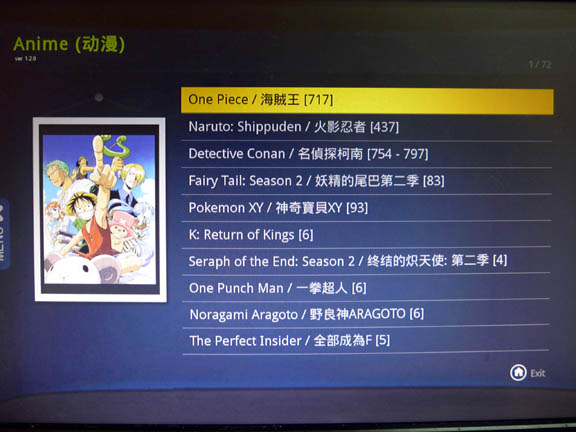 There are also some channels on Health and you could learn many beneficial tips on daily healthy lifestyles to applying Traditional Chinese Medication (TCM) into your life. I quite like these titles as I've learned some interesting tips to boost up my immune system as well as maintaining a general wellbeing.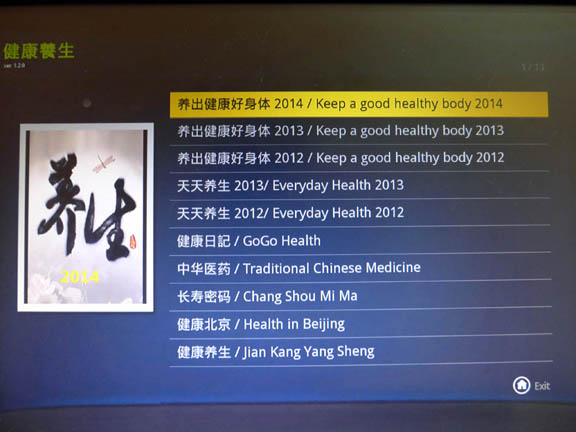 1OTT Social TV player is not short of Documentaries too. It indeed had widened my knowledge on a lot of aspects in life, especially in the culture, tradition, history and science of other nationalities.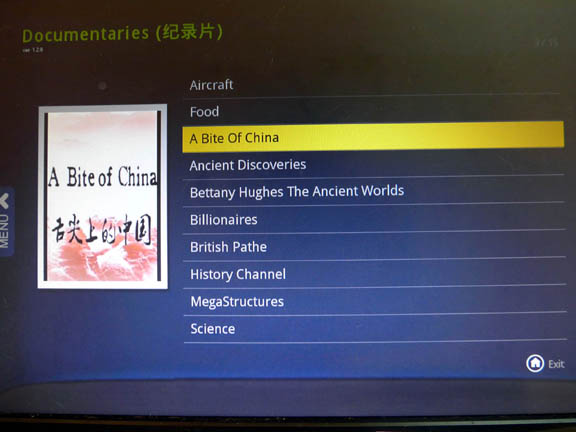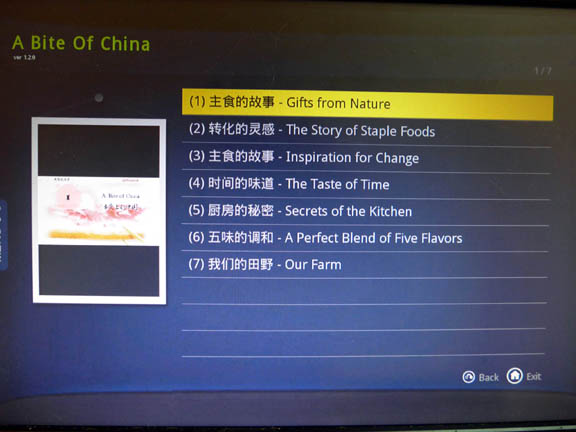 PROS:
– It's a portable unit that with enable the user to endless entertainments on-the-go as well as at home as long as there's a minimum of 2Mbps WIFI/Ethernet internet connection.
– It can be set at 1080p for HD quality and has a build in detector to adjust the quality from 480p, 720p and 1080p based on your best internet connectivity.
– There are over 10,000 titles to watch each time and it's a never ending process as the system will update the titles on a daily or weekly basis. Thus, endless streaming for the user.
– It's a one click convenience to watch most of the shows you have missed without having to search for them online.
– The player has Resume Playback, Fast Forward & Rewind features, which you can have all the control within your own grasp.
CONS:
– It's not a TV Decoder, thus you can't control the language for the subtitles. What you see on the screen is what you get. Unless you understand the language spoken, you might have some issues digesting the whole show.
– Unless you have the patience to wait for the upload of the latest drama which might be 24-48 hours later, some might find it irresistible to hunt for the updates online.
– For those who are equipped with the latest HD gadgets at home, you may find the quality to be below par as not 100% of the titles are in 1080p qualities.
FREQUENTLY ASKED QUESTIONS
1) What is 1OTT?
1OTT is an Internet Connected TV Box that enables direct streaming of Audio & Video Contents to your big screen TV. This product is the brainchild of Cloud Media, a company pioneering in Connected Entertainment Market, responsible for powering the World's First Internet Connected TV – the HP MediaSmart and developer of the Award-Winning Popcorn Hour™ Networked Media.
2) How many channels are currently available on 1OTT?
Currently 1OTT delivers more than 140 Live Channels and VOD (Video On Demand) contents comprising of Recipe & Cooking Shows; Health, Wellness & Exercise Programs; Education on Demand & Documentaries; Lifestyle & Travel Channels and many more. In addition, you can also access to THOUSANDS of TV Shows & Dramas, Variety Shows and Movies through 3rd party/external apps.
3) What is the monthly / yearly subscription fee for 1OTT?
NO Subscription Fee is required. 1OTT is currently retailed at BHB outlets with ONE TIME PAYMENT of RM479 (inclusive 6% GST).
4) Is 1OTT HD (High Definition) enabled?
1OTT have both SD (Standard Definition) Channels and HD (High Definition) Channels. Availability of 1080 HD video is subject to provider and Internet broadband connection speed.
5) What is the Internet speed required for streaming video?
A minimum of 2MB is required for most contents, while 4MB is needed for better Live TV streaming and experiences.
6) Will the contents be updated in 1OTT? If yes how frequent?
We have a dedicated team to maintain and update the contents from time to time. Contents are updated on both daily & monthly basis subject to online availability.
7) Does 1OTT have ASTRO channels?
No. 1OTT is not a TV Decoder for paid channel. We do not host any contents whatsoever. 1OTT merely aggregates Public Contents and acts as an Open Platform for third-party developers to share their Private Contents.
8) Is 1OTT sold in other countries?
In Malaysia, 1OTT is SIRIM Certified and is sold in many countries including USA, Australia, Taiwan, Thailand, Singapore, etc.
9) What are the differences between 1OTT and other similar devices in the market? (e.g. Android box etc.)
1OTT runs on Linux platform not Android. We constantly thrive to deliver the BEST Media Streaming Experience by offering Easy Browsing of content titles via Remote Control, Convenient & Speed of Direct Streaming without Downloading and Technical & Content Support. Furthermore, you can browse content using your smart phone simply by downloading our Remote Control App to iOS or Android devices.
DOWNLOADABLE 1OTT REMOTE CONTROL FOR SMARTPHONE:
– Android Play Store: Popcorn Hour Remote Control by Cloud Media Sdn. Bhd. (http://bit.ly/1OsaNh4)
– iPhone App Store: MobileRC by Syabas Technology Inc. (http://apple.co/1JmWHWE)
10) What is the warranty?
Each unit will have a 1 year Limited Warranty against defects in materials and workmanship. All other new accessories (remote and cables) are entitled to a 90 days Limited Warranty
ONLINE SUPPORT
For any enquiries regarding your 1OTT Social TV, you can always private message them at their 1OTT Facebook Page. You are assured of a response within 24 hours.
INTERNATIONAL RESELLER OPPORTUNITY
VidCrowd is always interested in expanding their international reseller network. If you are interested in marketing 1OTT products or other range of media players in your country, we would be interested in hearing more about your current operations and your proposed plans for our products at leslie@vidcrowdmedia.com
Thanks to Vidcrowd Media Sdn. Bhd., each of us was presented a WIFI based version of FreeOTT for our personal usage. The unit is a premium giveaway by the company and would not be available for sale. It's as good as the 1OTT Social TV with the exact features and quality streaming.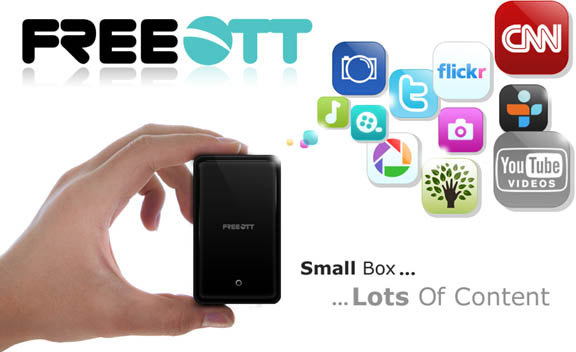 DISCLAIMER
The reviewer or any other related business entity or website (hereinafter "Company") associated with the manufacturing and/or distribution of the 1OTT product (hereinafter "Product") is not responsible for any miscommunication that may occur regarding channel and content listings and availability. You agree to understand that the channels and content are provided via 3rd party app developers (hereinafter "external apps") and is streamed over the internet via these external apps. You agree to understand that the Product is merely a device that allows you to connect through your own internet provider and stream any content that is available via these external apps that are available through the Product.
I'm thirsty for a drink now. Would you be kind enough to treat me?