Leading up to Arthur's Day on the 27th of September 2013, Penangites had a fun-filled night of fun, music and pints of the black brew at the arTHURSDAY party at SOHO Free House yesterday.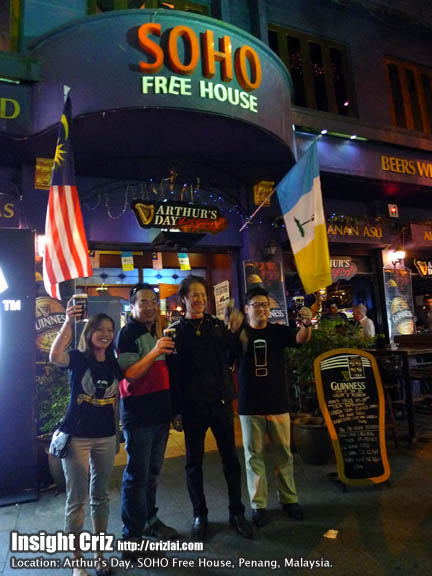 (From left to right): Julie Kuan, Team Guinness Malaysia, Leslie Liang, Area Sales Manager, Guinness Anchor Berhad, Dave Chin, Owner of Soho Free House Penang and Thompson Chuah, Team Guinness Malaysia, gracing the event.
The event which was part of a series of mini parties organized by GUINNESS® Malaysia towards the big celebration party to be held at Sepang International Circuit, Selangor, Malaysia. Bloggers and fans were spoilt for choice with exciting games, activities and prizes.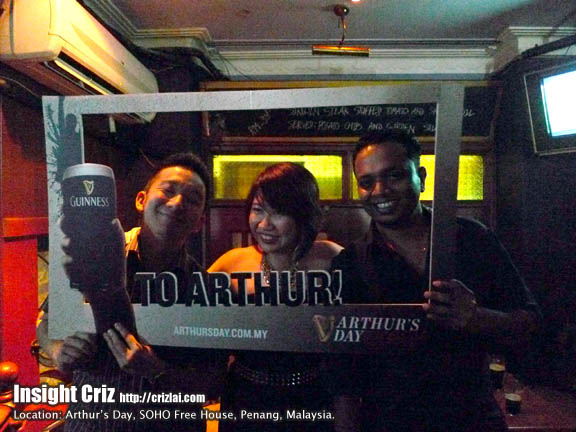 The crowd's favourite activity of the night was what they called the 'Human Jukebox', where GUINNESS® fans who were bold enough to step up to the play, had the power to choose the music of their choice. Local celebrity emcee, Cody Lim brought in much fun and laughter to the event with spot games and trivia quiz with the crowd. As the evening eased into night, the party ended with some lucky winners walking home with free tickets to the Arthur's Day™ concert!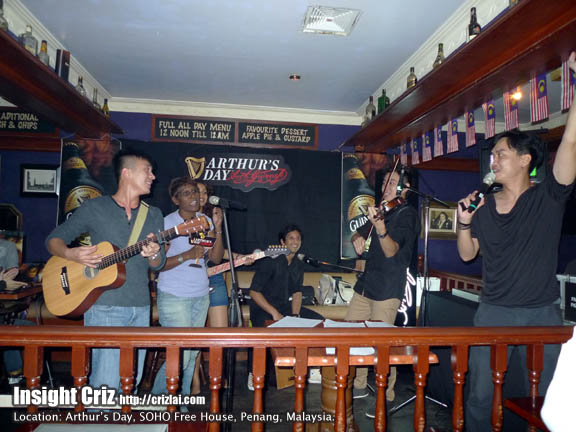 The bloggers and guests had a fun time learning the correct way to fill their own glass to the brim as how a top class GUINNESS Draught should be.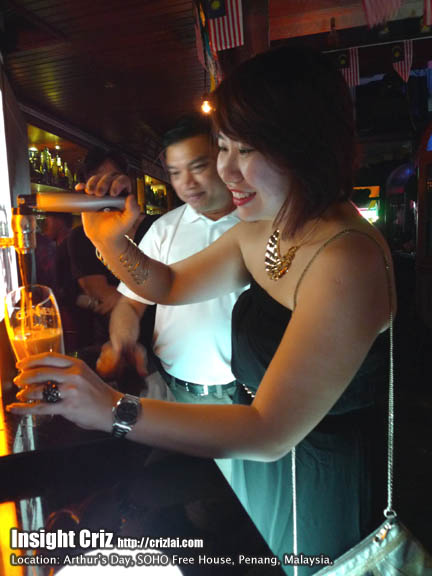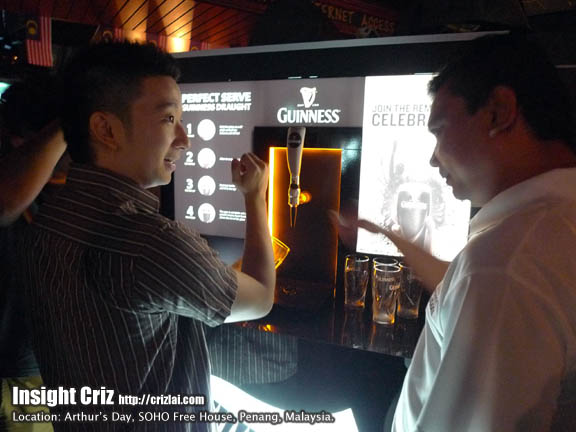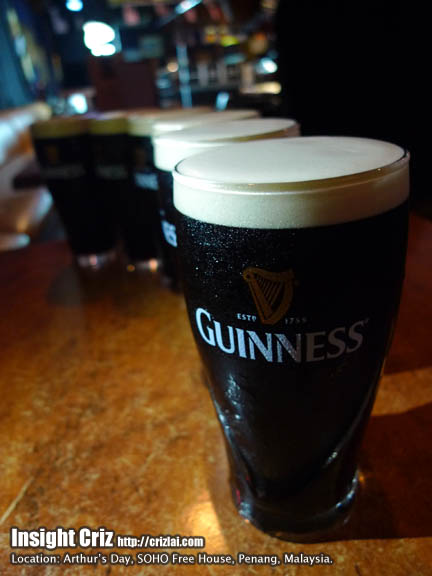 All bloggers went home happily with a set of limited edition miniature bottles each.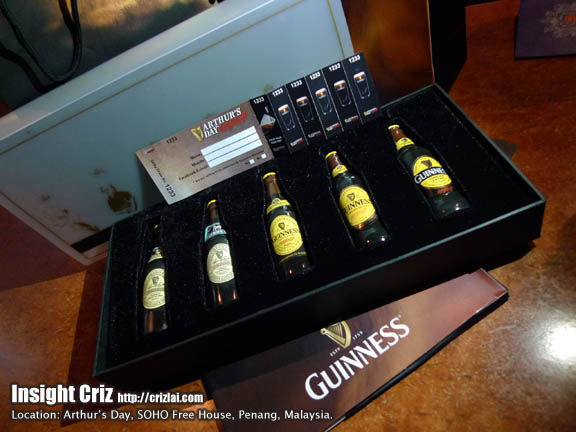 More mini parties would be held at the following places. Step up to the challenge and be bold enough to participate in the exciting activities at any of our arTHURSDAY parties happening nationwide, and you could be in the running to win a pair of Arthur's Day 2013 tickets!
19 September 2013
The Beer Factory, Sunway Giza
Malones, Sooka Sentral
21 September 2013
History Bistroz, Ipoh
Phat Barrels, Kuantan
26 September 2013
Backyard, Sri Hartamas
Sid's Pub, Bangsar South
So don't miss out on all the fun and get ready to be part of the most exciting rock & roll concert at Sepang International Circuit, Selangor this coming 27 September 2013. Below are some quotes by the participating bands. Log on to www.arthursday.com.my or www.facebook.com/guinnessmalaysia for more information.
FIVE FOR FIGHTING (John Ondrasik): "I am very excited to be a part of the Arthur's Day celebrations in Malaysia! Join me and millions around the world as we toast to one of the boldest man in history, Arthur Guinness and to those like him, the Arthur Guinness fund awardees, my comrades that will be rocking the Arthur's Day stage this year and all of you fans out there! To Arthur!"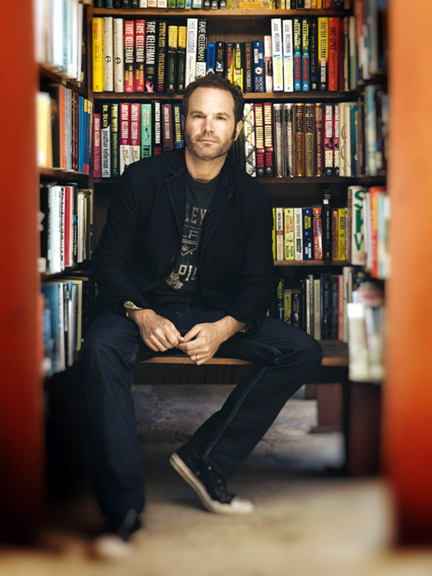 ALL AMERICAN REJECTS (Mike Kennerty, Tyson Ritter, Chris Gaylor & Nick Wheeler): "Arthur's Day is going to be one hell of ride and we have an exciting gig prepared especially for you, our Malaysian fans. We really appreciate the Arthur's Day message on social entrepreneurship and how the Arthur Guinness fund has made an impact on thousands of people around the world. We are glad to be part of the celebrations this year in tribute to his unbelievable legacy."
THE WANTED (Jay McGuiness, Siva Kaneswaran, Nathan Sykes, Max George & Tom Parker): "We're excited to be part of the Malaysian celebrations happening at Sepang International Circuit on the 27th of September 2013! We're ready along with our comrades Five for Fighting and All American Rejects to rock the Arthur's day stage this year as we pay tribute to Arthur Guinness and his legacy of goodness. To Arthur!"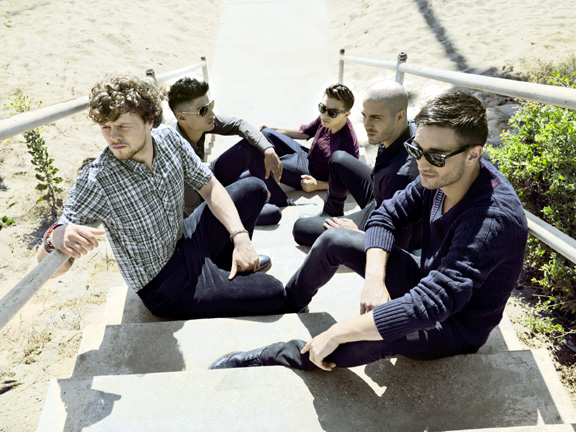 Now you might wonder how to get your hands on exclusive Arthur's Day tickets and be part of the most epic Arthur's Day celebrations yet. The easiest most sure-some way to get your hands on Arthur's Day tickets is to visit www.arthursday.com.my and to purchase your tickets to guarantee your spot at what's set to be a rocking night of music!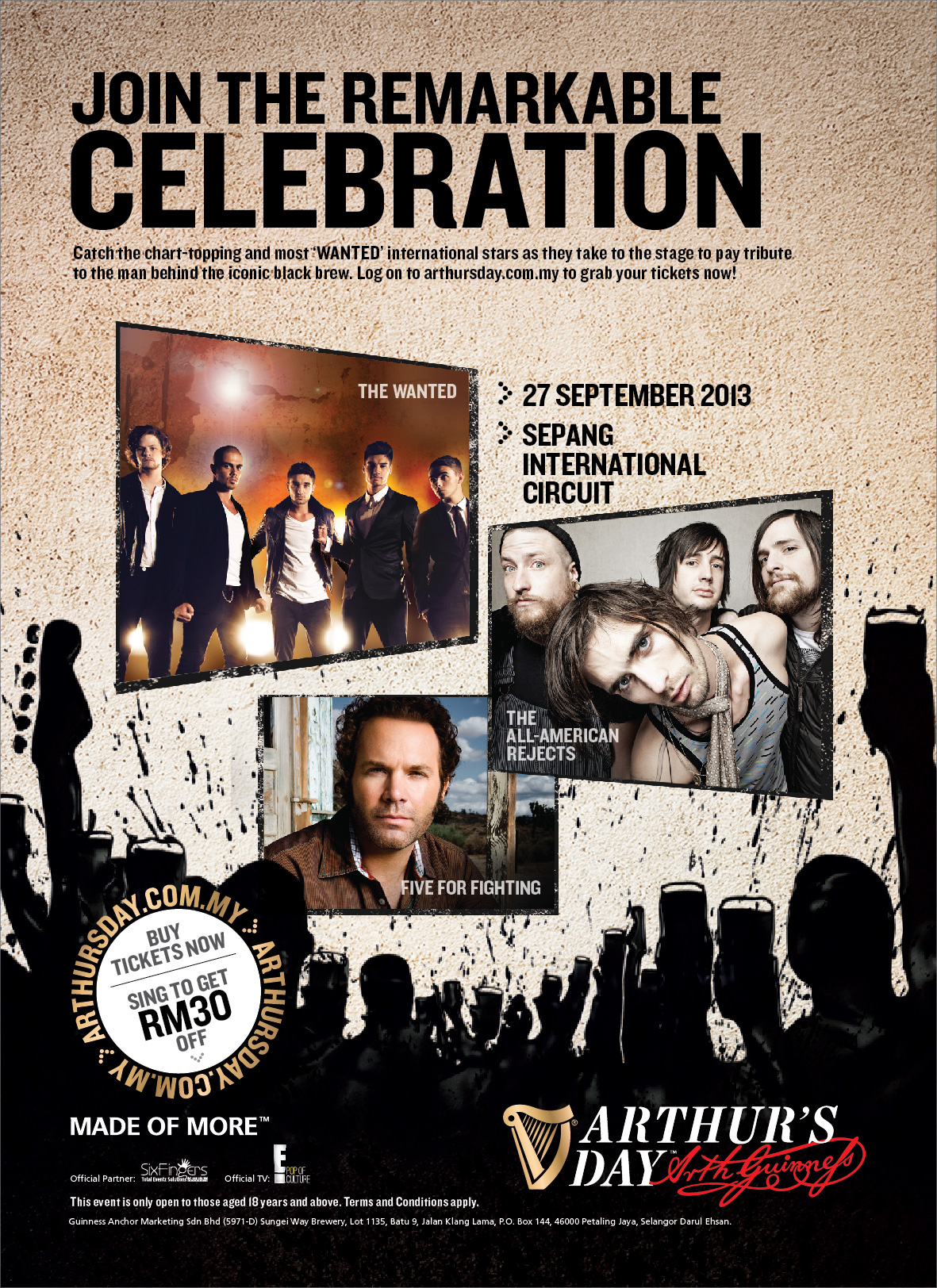 For 3 major international concerts in one night; tickets prices are unbelievable! Ticket prices are going at:-
EARLY BIRD (RM 98 until 8 September 2013);
NORMAL (RM 118 from 9 September 2013 onward);
AT THE DOOR (RM 138 at the entrance to concert on 27 September 2013)
On top of that, in line with this year's theme, "honoring those who make bolder choices", GUINNESS® invites you to be bold, step up to the play and sing your way to some awesome discounts! Visit www.arthursday.com.my, click on the "sing for discounts" tab, sing your heart away with this year's rocking artists and stand a chance to get up to RM30 off your ticket purchase.
Stay tuned to Hitz and Mix fm: You can also tune in daily to Hitz.fm at 92.9 fm and Mix fm at 94.5 fm to participate in their on-air contest for a chance to get your hands on some exclusive complimentary tickets to Arthur's Day 2013! Limited tickets to be won so do stay tuned!
Your ticket to Arthur's Day with E! and Diva Universal: Our official TV partners, E! and Diva Universal are featuring an online contest for fans to win their Arthur's Day tickets for a limited time only. Log on to www.facebook.com/eonlineas and stand a chance to win and join in the remarkable celebration. "To Arthur!"
I'm thirsty for a drink now. Would you be kind enough to treat me?