Written by crizlai on Jun 12th, 2013 | Filed under:
Uncategorized
Since the last successful Iron Men 3 T-shirt giveaway on 2 June 2013, 1st Avenue, Penang has planned to hold another giveaway this coming 16 June 2013 at 3.00pm at their Customer Information Counter. This time, the first 50 lucky persons, whether they are IOS and Android users, who showed their downloaded 1st Avenue Mobile Apps, would receive a Starbucks "Buy 1 Free 1" voucher. Please click for more information on the poster below on how to go about it.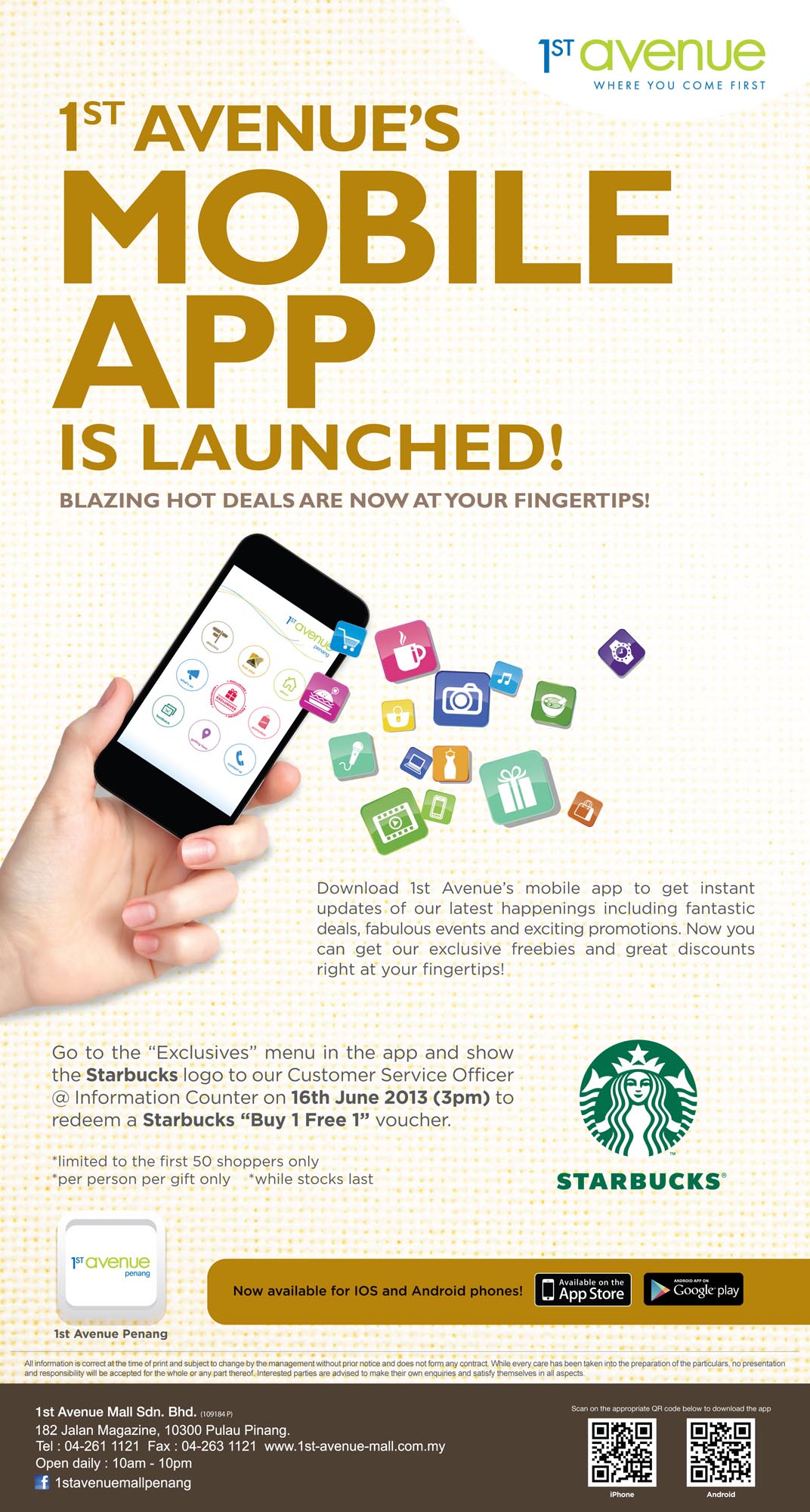 I'm thirsty for a drink now. Would you be kind enough to treat me?