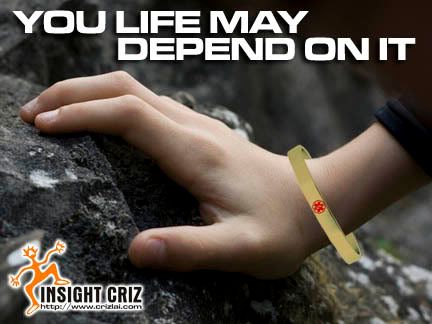 I could still remember vividly that night when it happened. I was on a bike and had a collision with a dog on the road. The dog appeared be unharmed and ran away but I ended up be flung onto the road with bruises and swell on my right hand and right ankle. There was not much blood as I was wearing a long sleeves jacket and jeans on that night. Luckily I was not speeding and there were no oncoming cars or else I would be in heaven by now.
I was still able to walk although the weight of my big bike was right on top of my right ankle, and visited the nearest clinic. My face was all green from the mild shock I had when the doctor checked on my wounds. Bodily aches and pain crept in not long after that and the doctor prescribed Nurofen 400 to me as well as some Acriflavine to apply on the wound.
Everything was fine until I took the medication provided by the doctor. I thought being a bit drowsy was fine but it got worst. The world was twirling and swirling right in front of my eyes. My eyes became watery and itchy and my face was swollen. I tried to get up many times but was pinned down by the heaviness I felt on the head. It was like a living hell as I had to suffer for a whole day before the side effect went off.
I was again lucky to be alive. I found out through another doctor friend of mine that I had experienced an allergy reaction to NSAIDs (nonsteroidal anti-inflammatory drugs) and the culprit is ibuprofen which was in the Nurofen tablets that I had consumed. Can you imagine the danger of not knowing what was in the medicine when you are staying alone? From then onwards, I studied and worked closely with an allergist on the drugs that I am sensitive to and got the list engraved on a medical bracelet. I might have escaped death this time but I might not be so lucky the next time.
If you have history of severe reactions because of drug allergy or aspirin sensitivity, it is advisable that you wear one of the assortments of medical id bracelets easily available in the market. This is to ensure that in cases of emergencies, the attending personnel will be alerted on the medications that you are allergic to.
I'm thirsty for a drink now. Would you be kind enough to treat me?