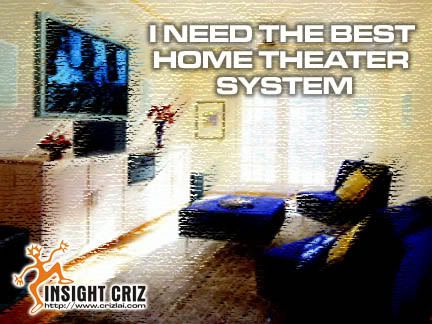 Having the luxury of living in a 3,693 sq ft condominium with spacious balconies with views of the panoramic sea and city skyline was wonderful. Upon entering the condominium, you can see a stretch of casuarinas trees encircled by the sight of beautiful sunsets, sound of the splashing waves against the glittering white sand and soft air from the tropical breezes. Don't you think this is life?
Everything seems to fall into places right now except that I am short of something… a perfect home theater system for my living room. I have checked around for a system that would be ideal for that space but there were just too many brands around that confused my decision further. It was not until I met a sound engineer friend of mine that my dilemma was solved.
Since he was the expert in getting the best sound effects for my room, I allowed him to choose the best brand for me. He recommended me the Harman Kardon CP65 5.1-channel Home Theater In-A-Box with DVD player, a perfectly matched and powerful home theater system. The whole system has the AVR 347`s DCDi(R) by Faroudja processing and scaling, a powerful high-current amplifier and two-input, Simplay HD(TM)-verified connectivity, then add the DVD 48`s 1080p playback of conventional DVDs through its Simplay HD-verified output, and complete the system with the power of the HKTS 18`s perfectly matched speakers.
This is what I call life! Now I can invite all my friends over to watch the Barclays Premier League on TV. I think I better head down to the nearest supermarket now to stock up my refrigerator with cans of drinks and some munchies.
I'm thirsty for a drink now. Would you be kind enough to treat me?