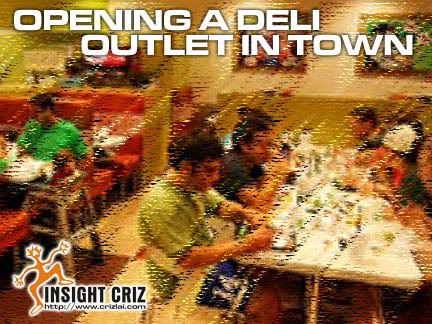 After trying out so many types of food and creating my own fusion for some, I was thinking of opening a deli outlet in town. After all, everyone loves food and food brings people together. That was also how I met up with some great friends who had the same idea as me to open up a Deli in town.
We needed something new that would stand out from the crowd instead of fighting over the market share which some giant food restaurants had already established well. We started to research the food market as well as brainstorming for new ideas and found something real interesting. We found a large percentage of consumers, especially those in their teens and early twenties, love fast food. On top of that, there was also a large number who were healthy conscious about their food intake.
We thought why not we combine these two groups of people and come out with a Deli that would please both parties? That would be great right? What do you think of naturally raised hormone and antibiotic free Steakburger and Low Fat Organic Milkshakes? I'm sure most people would accept the diets of a lesser fat, calories and cholesterol meal, on top of the higher quality natural and organic ingredients used. Most importantly, the meals would be of great taste with a healthy label shown behind each item served.
Finally, we had decided to stick to the concept of healthy fast food but we also found some challenges here. How long would it take us to establish ourselves in the market with a name that people had never heard of? Won't it be easier if we were to apply for a food franchise business from a brand that people had already known elsewhere? After much thinking, we had decided to go for the latter as it would not incur much investment and there would be supports and guidelines for a more systematic and successful ways of handling a new business for entrepreneurs like us.
I'm thirsty for a drink now. Would you be kind enough to treat me?