The days of painting the bedrooms colorful with basic interior decorations no longer would amuse the children of today. With all the easy access channels such as the Disney Channel, Nickelodean and Cartoon Network, the children of today rather link their bedrooms to their favorite characters. What would you do as the parents of the modern generations? Would you spend thousands of dollars to renovate their bedrooms for the sake of love or would you just make do with your available resources to spruce up their bedrooms?
As for me, I would choose the latter as it would save up a large amount during this present economy downturn. All you need to do is to spruce up the place with a new coat of paint or wallpaper, preferably as how your child's cartoon character colors would look like. With a little bit more of creativity, you would be able to turn their bedrooms into another Disneyland.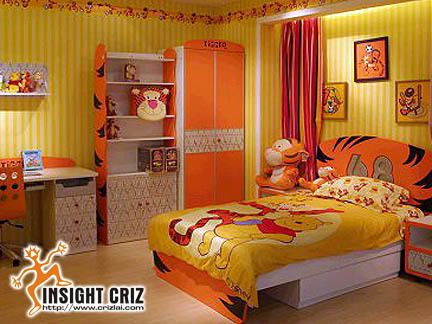 For instance, if your child is into Tigger from Winnie the Pooh, you might want to blend in yellow wallpaper with some orange furniture and some easy to make frames on the wall. It would not cost much too by getting all those items. So, put on your thinking cap now and start creating something that your child would like to have.
I'm thirsty for a drink now. Would you be kind enough to treat me?