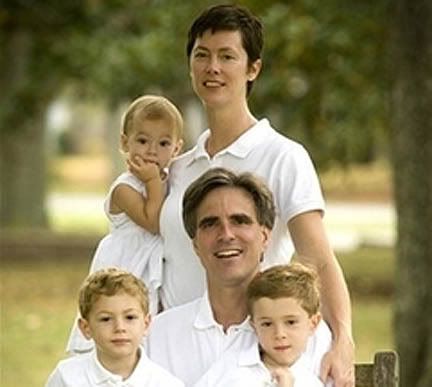 I have written earlier about "HOW WOULD YOU FACE DEATH?" regarding how I admired Professor Randy Pausch for his courage to face death with a positive attitude. His positive attitude had inspired me to look at life at a different prospect and spent more time with the people closest to me. Life is so unpredictable but death is certain.
Unfortunately, he passed away yesterday at his home in Chesapeake, Va at the age of 47. Although he knew that he was given 3-6 months' to live after being diagnosed with pancreatic cancer in August 15th, 2007, he managed to extend his life further to spent his remaining days with his family. What a brave and committed husband and father. I am touched by his will power to push his life so far.
He once said, "I don't know how to not have fun," "I'm dying and I'm having fun. And I'm going to keep having fun every day I have left. Because there's no other way to play it." He indeed had fun for almost a year since he received the shocking news about his cancer. On Feb. 15, exactly six months after he was told he had three to six months of healthy living left, Pausch posted a photo of himself to show he was "still alive & healthy." In May, Pausch spoke at Carnegie Mellon's commencement ceremonies, telling graduates that what mattered was he could look back and say, "pretty much any time I got a chance to do something cool, I tried to grab for it, and that's where my solace comes from." "We don't beat the reaper by living longer, we beat the reaper by living well and living fully," he said.
My deepest condolences to Randy's wife, Jai, his three children, Dylan, Logan and Chloe; his mother, Virginia Pausch of Columbia, Md.; and his sister, Tamara Mason of Lynchburg, Va. Randy had touched not only my heart but the hearts of many from all over the world. May his soul rest in peace.
You can get more information on Randy Pausch in the news here.
I'm thirsty for a drink now. Would you be kind enough to treat me?