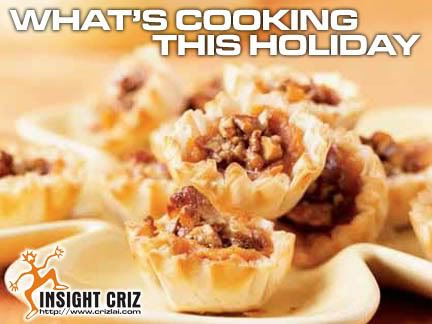 With a successful turnout for the second Penang Food Bloggers (Floggers) Meet at Edelweisse Café on 27 September 2008, the organizing committee had decided to hold another gathering some time in the month of December. That would be the time where all the jingles and jangles of the Christmas bells would be heard. I was anxious about the next gathering until I found out that it might be a potluck gathering.
The first thing that came into my mind was what should I prepare for the gathering that would impress the guests? I was digging into my recipe collections trying to figure out what would be the ideal dish but I was lost. Everything was Oriental and would have to be taken with some rice. I needed something that would be light and easy to consume without the hassle of using fork and spoon or even a knife. I will need some finger food.
After stretching my brains out, I thought why not I have some holiday appetizers since we would be having Christmas just around the corner. The appetizer should be something to set the mood of the gathering to be happy, joyous and merry. Now I'm contemplating whether to have some Sweet Potato Pecan Tarts or Chipotle Shrimp Cups. Maybe I should have some salty items instead. What do you think?
I'm thirsty for a drink now. Would you be kind enough to treat me?