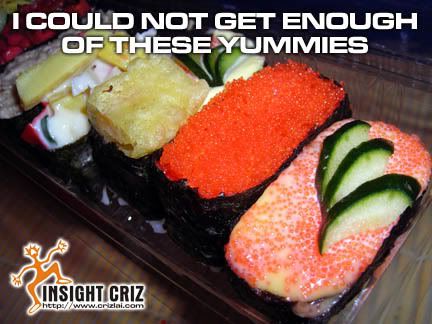 It has been ages that I have this problem of not being able to stop my craving for certain types of food. Whenever I was at this specific area, I would drop by to eat until my tummy bloated up. Penang's Pulau Tikus Market Hawker area is the place I was mentioning about. Who could resist the aroma from all those yummy hawker dishes floating in the air? Even without the aroma from the satay, fried koay teow, hokkien mee or curry mee, the colorful display of food on bamboo skewers spread on some tables with a boiling pot of water in the middle, would be enough to tempt just anyone.
It has been quite some time since I last had fried koay teow with duck egg. A plate of that might be great to fill up a part in my tummy. Maybe I would get some satay too. Hmm… some sticks of chicken and mutton meat would be great with the spicy pounded peanut sauce. Did I just smell BBQ seafood on banana leaf? I should get some BBQ stingray with a lot of spices on them. Gosh! Is that soaked cuttlefish with water crest? I have not had that for a long time too. I think a small plate will serve me well.
What was that colorful food in small containers that I have seen so many people carrying by me? Is there a new stall further down this stretch of food stalls? I think I ought to explore. Wow! There's a new sushi corner. I could never get enough of sushi rolls as well. They have always been my favorite food. There are over 100 combinations ranging from unagi, egg, tuna, salmon, prawn, baby octopus, seaweed, soft shell crab, crabstick, fish roes, prawn roes, escargot, etc. They even have California rolls and some fruity yogurt sushi. Most cost barely RM1 ($0.30). I would have some takeaways for supper tonight.
Many of my friends were curious about the amount of my food intake and yet I could still maintain my slim body figure. Well, when you have the best weight loss pills around, you do not have to worry about cutting down some extra weights within the shortest time.
I'm thirsty for a drink now. Would you be kind enough to treat me?