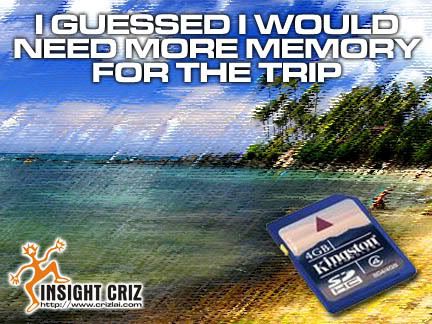 The most exciting trip of my life would be just a month away from now and guessed where it would be this time? It's going to be a week of fun and relaxing vacation in Hawaii, away from my hectic work schedules. With beautiful sunsets, golden beaches and warm friendly locals, I would surely not miss out the opportunity to take as many photographs as I can for my personal scrapbook project.
With so many potential fun activities around the state of Hawaii with over hundreds of surrounding islands to hop around, I could easily shoot up thousands of beautiful sceneries and landscapes from water activities such as surfing, scuba diving to inland activities such as hiking trip to the volcanoes and visiting pineapple plantations.
Moreover, there are a few must visit islands from the northwest to southeast of the Hawaiian Island chain such as Kauai, Oahu, Maui and many more. Being a water sports enthusiast, I will definitely spend more time in Kauai, the fourth largest island in Hawaii. It is a snorkeling paradise. The clear and unpolluted water surrounding the islands is filled with abundance tropical fishes and reefs, a great place to witness the aquatic bounty of Hawaii indeed.
The only two things I have to worry about now would be the batteries for my camera and the quantity of photographs that I could store in my sd card. With the chances of being out of the hotel most of the time, I guessed I would have to purchase more backup accessories for my digital camera. It's going to be a trip to remember forever and photographs sure will bring back many fond memories.
I'm thirsty for a drink now. Would you be kind enough to treat me?