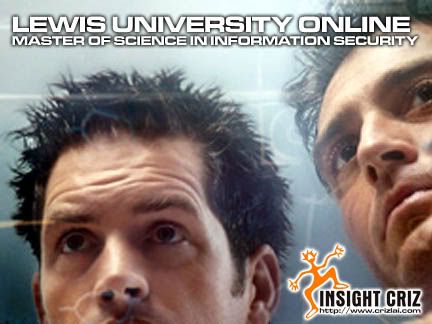 Let's understand a bit better about information security. The core principles in information security is based on the confidentiality, integrity and availability of data, electronically, printed, or any other forms that might be available in the future. Why is information security fast becoming a need in most industries nowadays? With the rapid advancement in the world of information technology, more and more people are relying on the World Wide Web as a source of information for their needs. It could either be for business plans, online purchases, fund transactions or even the running of an eBusiness. Thus, there would be the need to have information security to protect the information between parties.
Recently years have shown that there were an increasing need for personnel in the field of information security. In fact, demand for such personnel has exceeded the supply. Thus, this would be a great career to follow through with so many openings in many sectors involving network security, database security, testing security and so on. One well known university has the masters information security program that you might be interested in. The best part is that your can go through the whole course online anywhere throughout the world.
"Lewis University, Illinois, USA, has been named one of the "Best Colleges" by U.S. News and World Report for five consecutive years and has received recognition from The Princeton Review. The online format is designed to help students pursue advanced professional goals in the most convenient and efficient way possible and without interrupting their current careers."
You have the options to choose between two concentrations in the MS Information Security Program such as the Managerial and Technical Concentrations. The Managerial Concentration focuses on the impact of information security on individual lives and personal privacy and the growing information security risks facing business and government. The Technical Concentration examines how information systems can be made more secure.
If you think that you would want to train someone up in your organization to protect from the daily growing risks and threats to IT functionality, integrity and data, you should check them out. After all, it's a great way to set your organization confidence level steps higher in the eyes of your clients. Moreover, it would not affect your working hours right?
I'm thirsty for a drink now. Would you be kind enough to treat me?