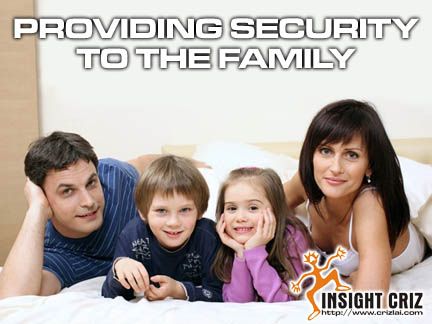 Some people may think that the words "life insurance" is a taboo in their daily conversation as it would involve some bad encounters that may take away a life and most of the time it would be almost towards the end of their life journey before they would decide to buy that insurance policy. Do you think that it's a smart decision? I would not think so. Even if a person has been working in a company and employer's life insurance policy has been one of the benefits, it's still not adequate enough to benefit the family during any unforeseen incident, especially death.
There are two types of life insurance one should take note of – Term Life Insurance or Investment Life Insurance. Term insurance will cover benefits to your immediate family or whoever your dependents may be whereas Investment Life Insurance would include endowment policies and other life policies. Part of the premium would be used for investment purposes. Thus, you may withdraw some of the investment profits prior to your death for your own usage. In short, the early you start the latter plan, the more investment profit you would get as you grow older.
It's important to shop around for the best life insurance quotes to suit your needs, especially on the affordability part. Make sure you are happy with the coverage when it comes to buying life insurance as it would be your best gift for the security of your family.
I'm thirsty for a drink now. Would you be kind enough to treat me?