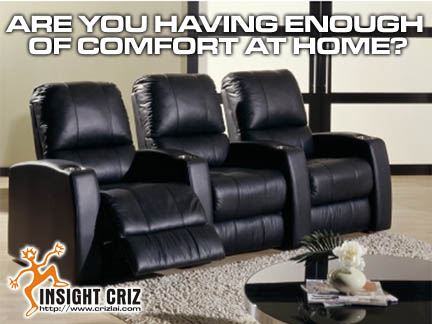 In order to make your house into a place you can call home, you would need to be focused on how comfortable you would want to be in. The living room being the most utilized area throughout your house would surely be the first place you would like to liven up with some magic touches. All you need is a basic layout plan, a bit of creativity and of course some lifestyle purchases to make your dream place come true.
So how can you go about making those changes? You can start by studying how you can make those walls look attractive. Try choosing colors that would soothe your senses after a long day of work. Pastel colors would be great with one side of your wall where you would be having your entertainment equipments having a stronger color tone. You could consider having a few strategic located pendant lightings from your ceiling that would help in generating positive moods. I'm quite sure that you won't want to leave those walls bare looking. Hanging up some family photos or even your pet photos would create that feeling of being surrounded by the people you love always.
Bringing in part of your garden would also help in staying tune with nature since green is the most relaxing color to the human eyes. A few cut flowers from your garden placed in vases around your room would add more colors to your life. Moreover, they would give out that natural fragrance that would freshen up the whole place. With all those little touches in place, it's time to get pampered. I would think getting a set of theater seating would not take up much space, would you?
I'm thirsty for a drink now. Would you be kind enough to treat me?