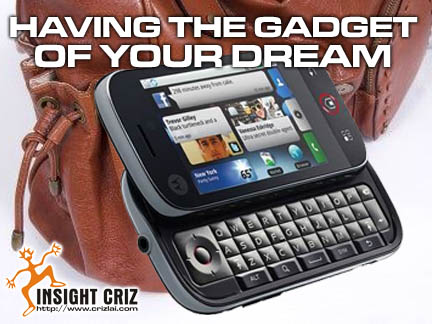 Motorola has finally made a significant move by launching the Motorola Xoom, an android tablet that would be the first real competitor to the iPad and iPad 2 as it is the first and only android device that is running on the real android for tablet, the Android 3.0 Honeycomb. The Motorola Xoom made its first appearance in the CES 2011 was launched not long ago together with 3 other devices such as the Motorola Atrix, Motorola Droid Bionic and Motorola Cliq 2.
The key features of the tablet include support up to 1080p Video Playback, 2MP front-facing camera (video chat with gTalk) and 5MP camera that records 720p video, screen resolution of 1280×800 widescreen, 10.1 inch display, 1GHz dual core processor & 3D graphic acceleration with Nvidia Tegra 2, HDMI output and 1GB DDR2 SDRam. It came with 2 versions such as the GSM & CDMA 3G (4G LTE Upgradable) and Wifi only, just like the iPads.
As Motorola has already made that great leap by using Android 3.0, which of course would support any future software updates, I would definitely be on a look out for some unlocked cell phones soon. Who won't want to own such cool gadgets right?
I'm thirsty for a drink now. Would you be kind enough to treat me?