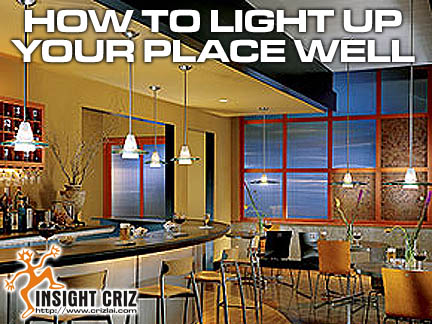 Do you know that bad lighting can spoil your mood? Each day after work, you would expect to come home to be mentally free from stress. Can you imagine walking down a dim looking hallway towards a dull looking living room? Even when you thought you could pep up a simple dinner, your dimly lighted and sole incandescent fixture high on the ceiling kitchen would just run down your motivation to be creative with your cooking skills. These would be the few main problems faced by most homeowners nowadays.
With a little budget, you could easily style your whole house into your sanctuary with some proper lighting. You should consider pendant lighting to drop a little soft light on strategic spots to brighten up the whole place. With a variety of styles, designs and colors, these pendant lighting would solve your dim area problems easily.
There are many pendant lighting that you can consider for your home, whether it's indoor or outdoor. Most commonly, you can have some mini-pendant or multi-light pendant practically anywhere within your house. Those small and energy saving yet soft lighting would make the whole place looked even fresher and brighter than before. They sure help in rejuvenating your moods to stay happily always with your family. If you think your house needed that extra touch to liven up things a bit, why not get some experts to touch it up with some pendant lighting today?
I'm thirsty for a drink now. Would you be kind enough to treat me?