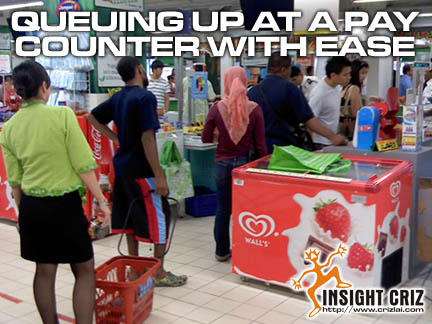 Tap… tap… tap… tap… tap… ka… chink… Can you still remember how dreadful it was to go groceries shopping during peak periods in the old days? Those were the sound of the old cash register being manned by a weary looking cashier. I can imagine the stress the cashier would be in each day, having to manually key in the price of each items, especially those with huge purchases. It might be quite a norm then but still most customers do not have the patience to be caught in tens of minutes of long queues.
Today, with the foresight of good customer relationship companies, more counters are being opened up to ease the queues. Moreover, barcodes are so widely used on all products now to lessen the input time. All the cashier need is a POSGUYS to send the data into the system to be computed on the receipt with the total amount needed to pay. It's as simple as that.
With the advancement of technology, more people would have saved up a great deal of time. Thus, life can be less stressful. More time can be spent with your loved ones to nurture a closer relationship.
I'm thirsty for a drink now. Would you be kind enough to treat me?