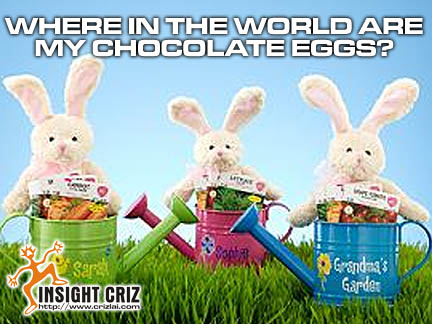 Easter is just around the corner and what would be the most ideal ways to throw a party for some of guests' children? There would be the decorating of eggs. All you would need are some hard boiled eggs, poster colors, color pencils, crayons and some stuff for cleaning up. There can be a coloring contest too. All you need are pre-prepared black outline of a standardized cartoon sketches and you get the kids to color them up. Scattering some eggs around the garden would be another great adventure for kids. Well, they would need to be rewarded too for getting the most eggs in the hunt.
You could always have a Personal Creations Easter basket as the main lucky draw for the day as well as some smaller items which can be used as prizes for the relevant contests you are holding. After all, it's a day where there should be a lot of fun for both adults and children. Everyone should go home with something in hand. 🙂
I'm thirsty for a drink now. Would you be kind enough to treat me?