Criz Bon Appetite together with a few bloggers from Penang had the privileges to be invited to join other bloggers, Facebookers and student chefs from Kuala Lumpur, Malacca, Johore, Singapore and Philippines respectively on a field trip organized by the management team from "A Date with Bloggers in Melaka" to the historic centre of Malacca (Melaka), which was inscribed on the UNESCO World Heritage List on 7 July 2008 together with George Town, the capital of Penang. The trip included visitation to Julie's biscuits manufacturing factory (Perfect Food Manufacturing S/B), hands on cooking lessons on producing some of Malacca's local delicacies, food reviews on local Hainanese, Portugese and Nyonya cuisine as well as visits to some of the heritage and historical sites in Malacca. I'll just write a brief here while elaborating more on individual eateries soon at Criz Bon Appetite.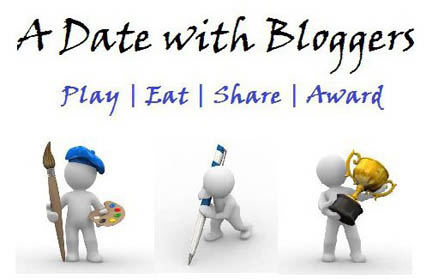 As for those of us from Penang, we started off our journey late due to some bus engine malfunctions and departed only at 1.00am on the Saturday morning. However, luck wasn't at our side and the replaced bus also broke down an hour later. Eventually we had to hijack a passing bus and managed to reach Kuala Lumpur by 5.15am. After having an expensive breakfast experience at Petaling Street, we left for Terminal Bersepadu Selatan (TBS) at Bandar Tasik Selatan, KL via Pudu Sentral LRT station.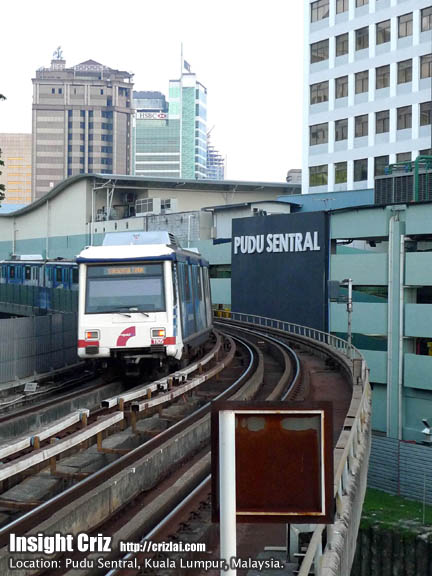 We spent around 2 hours at TBS utilizing the hi-speed broadband before leaving there by a charted bus for our visitation to Julie's biscuits manufacturing factory (Perfect Food Manufacturing S/B) located at Alor Gajah, 20km away from the Malacca Central. We were given some briefing on the company profile by the GM, Mr. Ng Teng Chai and staff. Eventually, we were all dressed up like operation room surgeons for a tour into the production line. We had some buffet there before ending up for a group photography session. Everyone was given some biscuits to bring home.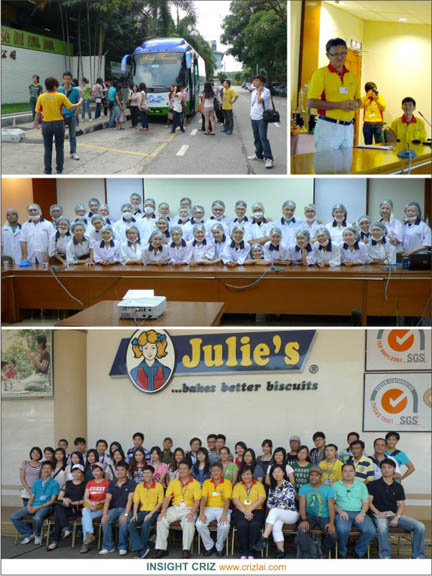 We then departed to our designated lodging place to check in. My team mates who consisted of the Penang bloggers and chef students from the Berjaya University College of Hospitality and Malaysian Institute of Baking were assigned to Motel Sayang Sayang, just a stone throw away from the famous Jonker Walk (Jalan Hang Jebat).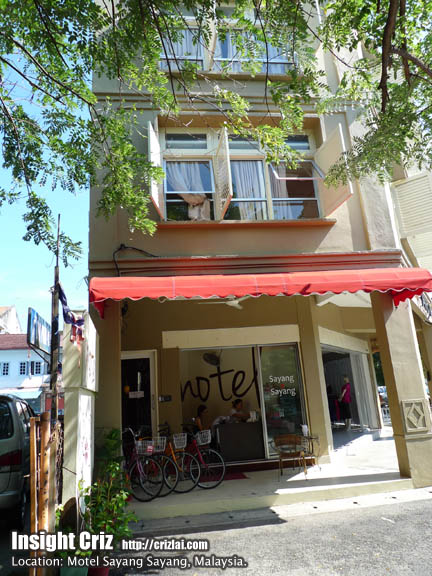 After a short rest and freshening up, we walked to Uncle Keong Delicacies for some desserts and light meals. It was great to be served some chilled desserts on such a hot and humid day.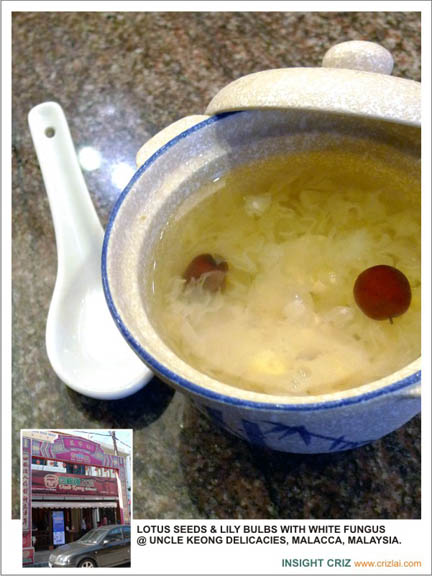 Immediately after that, we adjourned to Eleven Bistro to savor our Melaka Portuguese dinner. The amount of food served here were humongous. Almost every dish came in large portions, including the Sambal Crabs. We were given a model ship each for our visit.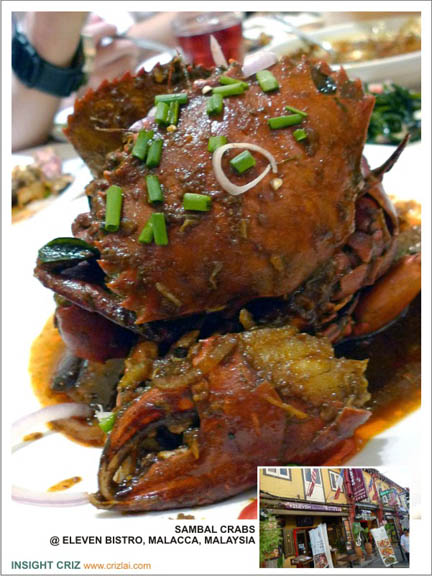 After a short rest back at the guesthouse, we departed to Mahkota Parade for the welcoming ceremony, officiated by YB Datuk Wira Latiff bin Tamby Chik, Chairman of the Malacca's Tourism, Culture and Heritage State Committee. More souvenirs were given by Julie's and Mahkota Parade.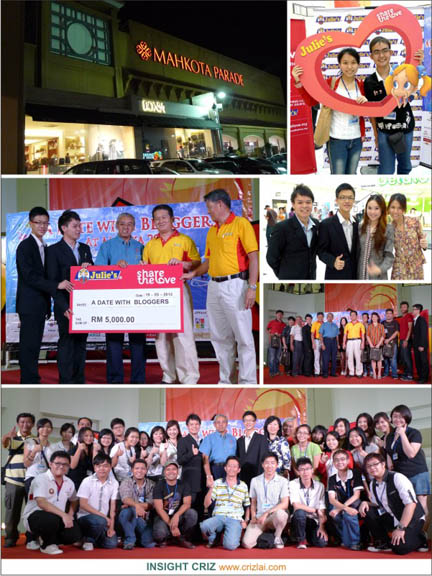 The function ended slightly around 9.15pm and some of us managed to linger around the shopping complex for a speedy shopping spree. Well, Nadeje Patisserie, the milli crepe cake house was our target, having a 10% discount given earlier by the management.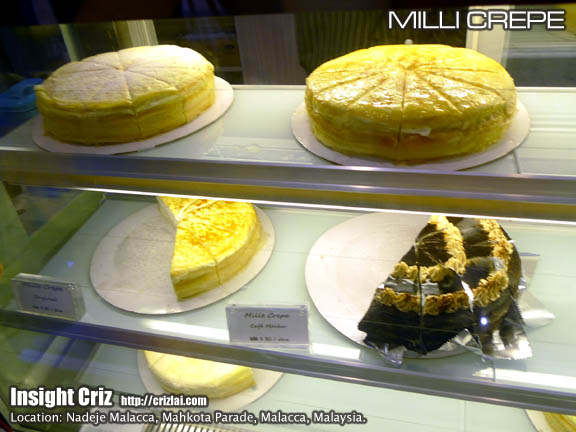 Upon leaving Mahkota Parade at around 10.00pm, our next move was to get back to our respective guesthouse and have a free and easy stroll down Jonker Walk to savor the local delicacies. The night ended with stuffed tummies.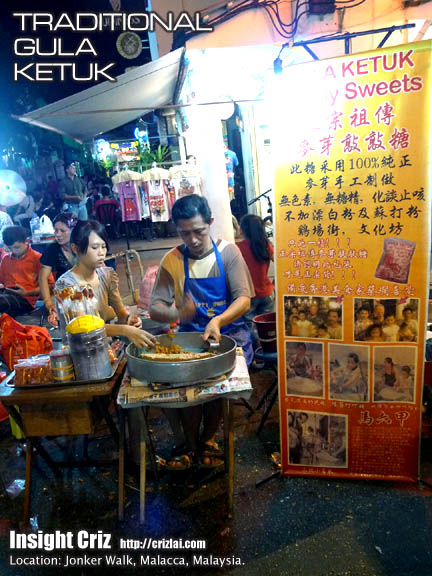 Surprisingly, my team mates all managed to wake up rather early after a hectic schedule the previous day. By 8.00am, we were already hitting the streets for some sightseeing adventures on our way to breakfast at Cheng Ho Café along Jalan Tokong. It was a nostalgic walk down the Malaccan heritage trail, witnessing the historical structures such as the Kampung Kling Mosque and many other unique architectural and colorful buildings with nicely drawn wall arts.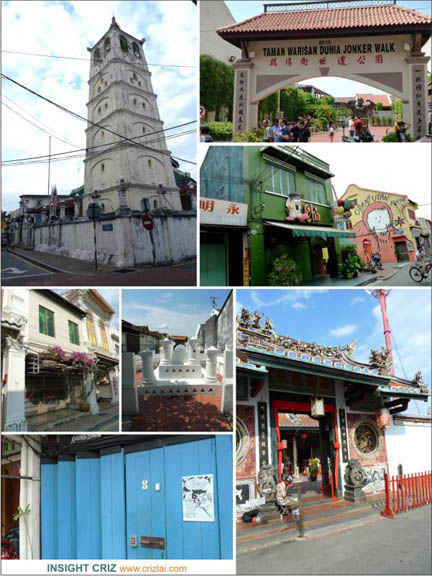 Breakfast at Cheng Ho Café was simple with just Stir Fried Rice Vermicelli, Omellette, watermelon and hot beverages.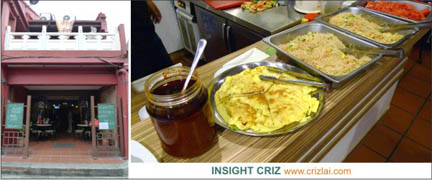 The actual action began right after the breakfast as the café was within the premises of the Cheng Ho Cultural Museum. Although the entrance was RM10 (adult) and RM5 (child), we had the privileges to tour around the 3 level museum for free. It was a great experience to learn more on the history of Malacca and the Cino Malay cultural exchange which brought about the trade and commerce, agriculture, industry, fishery, culture, religion and much more in the region.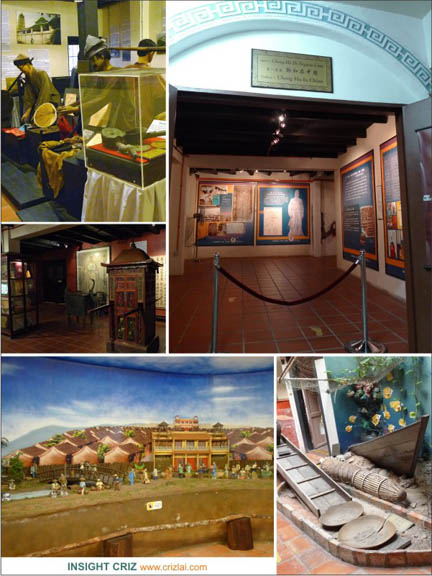 We then had a changeover to yellow t-shirts sponsored by Julie's and headed down to the Malacca Hainan Association for some food demonstrations and hands on practical lessons. Two of the main highlights were the making of the Hainanese Chicken Rice Balls by the women wing of the Association and Suncakes by the proprietor of Mei Zhong Yuan Confectionary S/B.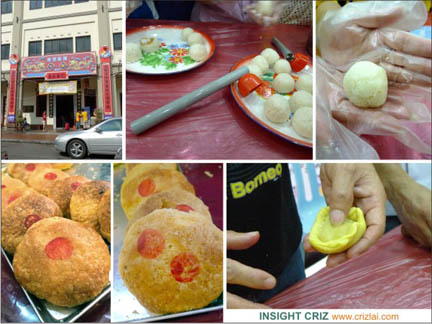 Lunch was also provided by the skillful Hainanese ladies from the Association, Nyonya cuisine by Restoran Anak Nyonya and beverages by Jonker Gallery.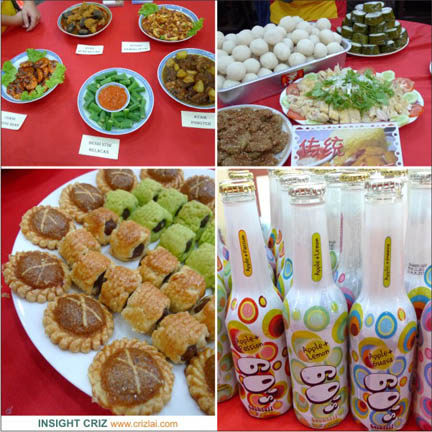 The lunch gathering was graced by the Chief Minister of Malacca, Y.A.B. Datuk Seri Hj. Mohd Ali b. Mohd Rustam. Appreciation certificates signed by the CM were also presented to the sponsors and participants. The lunch ended slightly after 2.00pm.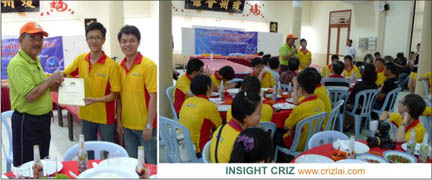 While waiting for the next review at Mei Zhong Yuan Confectionary S/B at 3.00pm, we went for a quick shopping spree along the heritage stretches, grabbing whatever items we like. After a short refreshing and repacking at the motel, we headed to Mei Zhong Yuan Confectionary S/B for the review. It was a simple one with us getting samples tasting on some of their signature confectionaries.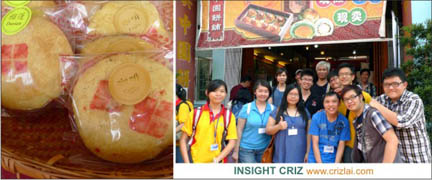 We left the Jonker Walk area around 4.00pm and headed down to Kota A'Farmosa for a nice group shot. There were many interesting sights surrounding this historical site.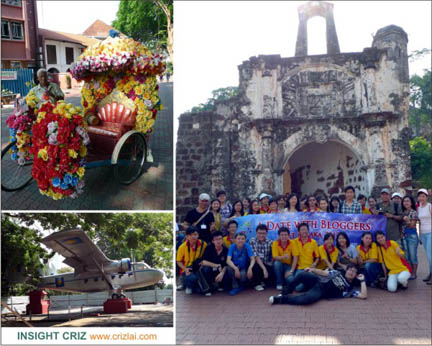 We left Malacca at around 5.00pm and with the weekend traffic jams along the Seremban/Nilai highway stretch, we arrived at the TBS slightly after 7.15pm. We bid each other farewell before departing to our own destinations. The Penang bloggers left for home slightly after midnight, arriving safely back in Penang at 4.30am.
It was a fun-filled but tiring journey for us Penangites but it was a great experience to mingle with old and new found friends. If only we have more time, we could have tied in a closer bond between every participant. All are without lost as we managed to receive many sweet memories from our short visit to Malacca. Thanks to the sponsors for these lovely take home gifts and souvenirs.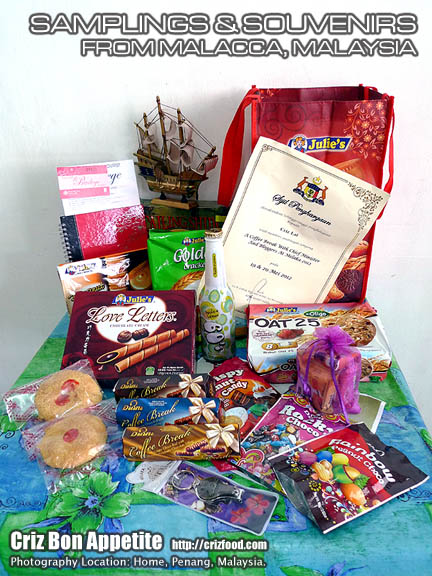 Even my cat loves the smell of the cheesy puff sandwiches given by Julie's. Thanks for the great hospitality ladies and guys. Let's hope we can have trips like this in the near future. Until then, let's keep in touch always~ 🙂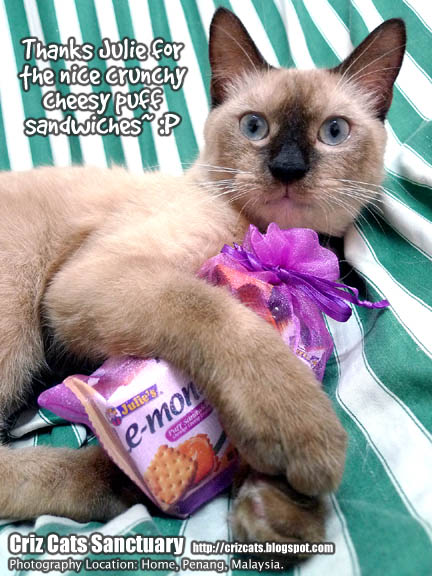 I'm thirsty for a drink now. Would you be kind enough to treat me?