Written by crizlai on Oct 21st, 2012 | Filed under:
event
On 19-20 October 2012, Gurney Plaza Penang held its first Oktoberfest celebration at the al fresco area of the mall, together with partners Euro Deli Biergarten, Carlsberg, Erdinger Urweisse and König Ludwig. It was after all a "Vernügen für Alle" meaning "Fun for All" in German event for all the participants. Other than merry making with lots of porky dishes and beers, among the activities and games held during the 2 days event included arm wrestling competition, sausage eating contest, Chicken Dance and more. Everyone present was treated to a great band performance by a group who called themselves "Mad Sally" from Kuala Lumpur, Malaysia. They were an AWESOME crowd puller lot and they got everyone on their party shoes all night long.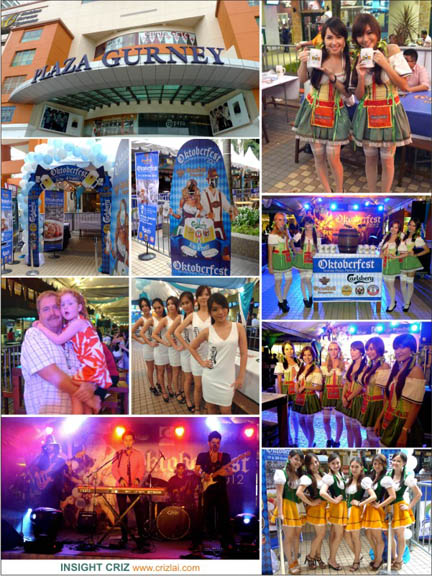 The event was officially opened by Mr. Peter Chan, Marketing Communications Manager of Gurney Plaza and Mr. Ivan Yap, Euro Deli Biergarten Outlet Manager. According to Mr. Peter Chan, the Oktoberfest in Gurney Plaza was not about feasting and drinking, it was also in part of their ongoing programs to let Malaysians experience the culture and tradition of different countries, Bavarian's as for this event.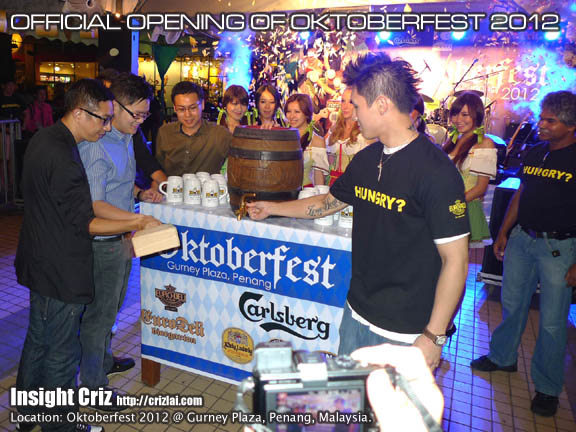 The Oktoberfest vouchers were sold at RM100 each (instead of RM190) at Euro Deli Biergarten with complimentary of a 1 liter of beer, one beer refill, a limited edition of the Oktoberfest ceramic mug and choice of food of either Pork Burger with Mango Chutney, Emmenthaler Bratwurst with Long John Bread or BBQ Roast Chicken. All food items would come with a scoop of Sauerkraut and Potato Salad.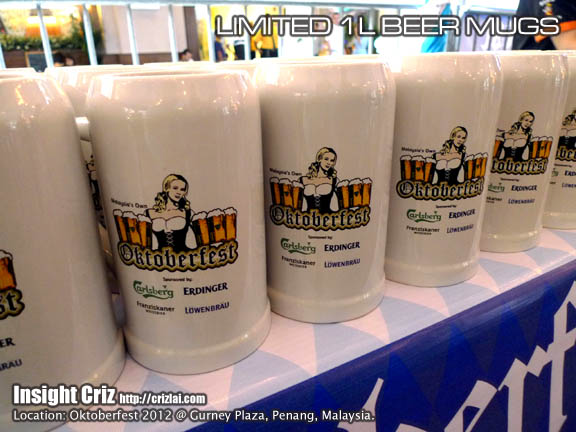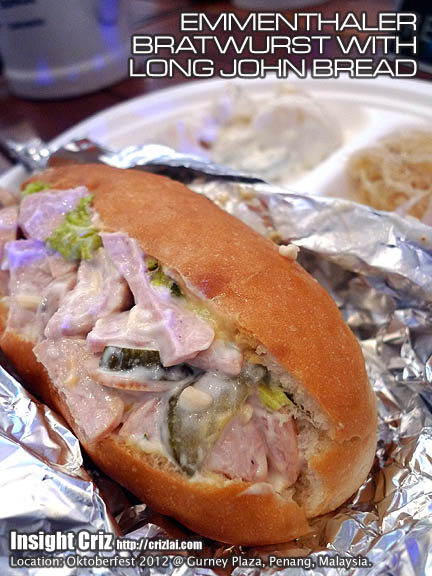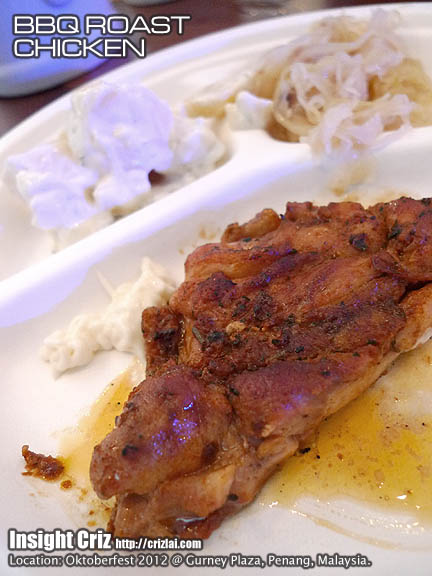 You might want to have a peep at the Oktoberfest girls showing the steps on how to dance the Chicken Dance in the video below~ 😛
The winners for the Chicken Dance walked away with cash prizes and beers.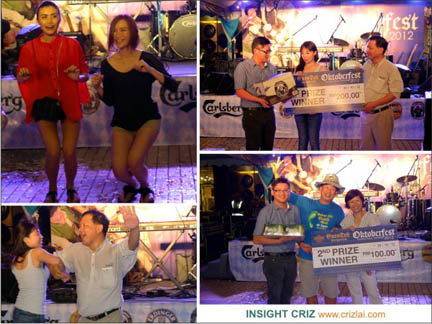 Everyone had a great time during the event.
I'm thirsty for a drink now. Would you be kind enough to treat me?