In line with the 13-year anniversary of Hard Rock International's support of a search for a cure to breast cancer, Hard Rock Hotel Penang yesterday held its 4th PINKTOBER in a fun and playful way for its fans herunterladen. All the proceeds from the fundraising event would be channeled to the Mount Miriam Cancer Hospital, Penang, to create awareness for breast cancer pdfsam kostenlos herunterladen.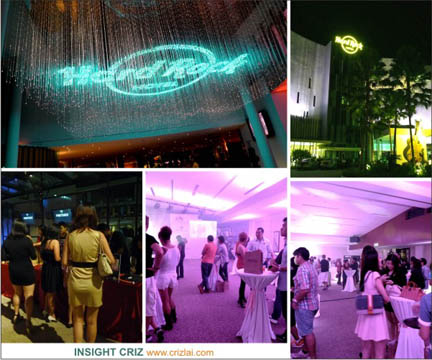 A silent auction was also held with jewelries sponsored by Venessa Diamonds and hotel stays from HPL Hotels & Resorts to generate funds for the hospital kostenlose karnevalslieder herunterladen. Some of the fundraising items included an Italian design 18K gold pendant, a pearl necklace, various hotel stays at Hard Rock Hotel Penang, Pattaya & Maldives, Concorde Hotel Shah Alam & Singapore, Casa Del Mar Langkawi, Casa Del Rio Melaka, dinners, limited edition gold record, autographs and more gothic 1 deutsch herunterladen.
Three units of Seaview Deluxe rooms at Hard Rock Hotel Penang would be decked in complete pink during the whole month of October 2012 with a 300-thread count pink 100% Egyptian cotton sheet set, the Hard Rock's ladies honeycomb cotton pink bathrobe and a limited edition of 2012 Pinktober Breast Cancer Awareness Pin satellitenbild herunterladen. The room as shown in the setup at the lobby of Hard Rock Hotel Penang (Of course the lady within would not be inclusive~ LOL!) would be priced at RM590++ per room, inclusive breakfast for two download windows 10 wizard. 25% of the room rate would benefit the Mount Miriam Cancer Hospital to support breast cancer research Download sims 4 sim. Check out more of the hotel's Go Pink Package at their website download adobe flash player for ipad. Do be reminded that this offer would only be available throughout October 2012. Book "a bed for a cure" today~ 🙂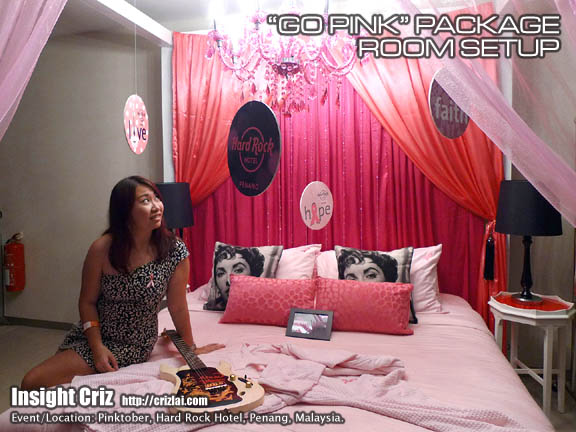 One of the main highlights of the night included a live performance by Nylon Pink, an Asian-American pop-rock female band from USA bose music app. They have been called as one of Los Angeles's sexiest and glitziest bands in the States. The band members comprised of lead vocalist Kaila Yu, bassist Kit.E.Katt, lead guitarist Kiki Wongo, drummer Jamie Scoles and keyboardist DJ Shy grabber software kostenlos downloaden. Not only were they hot and sexy in the performances, they are also known in the fashion and lifestyle world for their line of jewelries and clothing product known as Hello Drama Designs. Aww… I'm beginning to love the band even more, don't you love that pinky Kit.E. Katt? Meow~ Purr~ 😛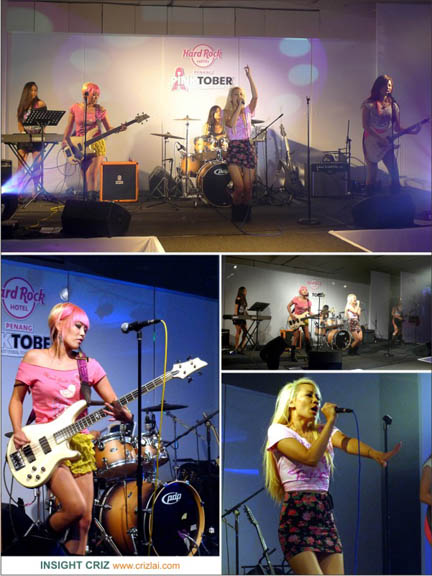 The performance must be so interesting and exciting that our Mr. Sam Ong got himself onto the floor for more great angle shots~ Haha!
Here's a short video of one of their performances.
Yours truly had the opportunity to hug the celebrities during the event~ Haha! 😛 (From left: DJ Shy, Jamie Scoles, Me, Kaila Yu, Kiki Wongo and Kit.E.Katt). Gosh! I forgot to take a personal shot with my pinky "Katt"~ **soft purr in sadness** 😛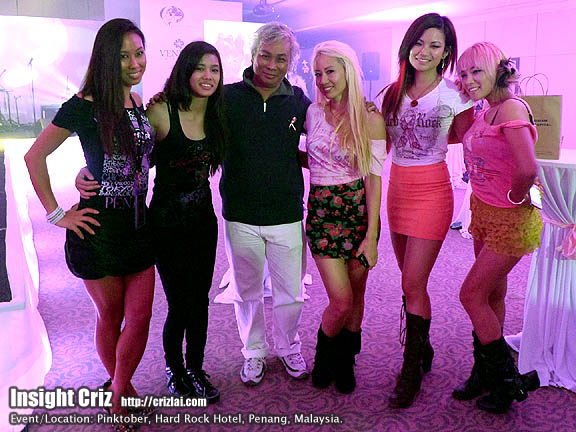 Another highlight of the night included a lingerie and swimsuit fashion show by Amber Chia's models, sponsored by Annebra Collection. I don't think I would have to elaborate more on the photos right? The photos would speak louder than thousand words~ **blink blink** 😛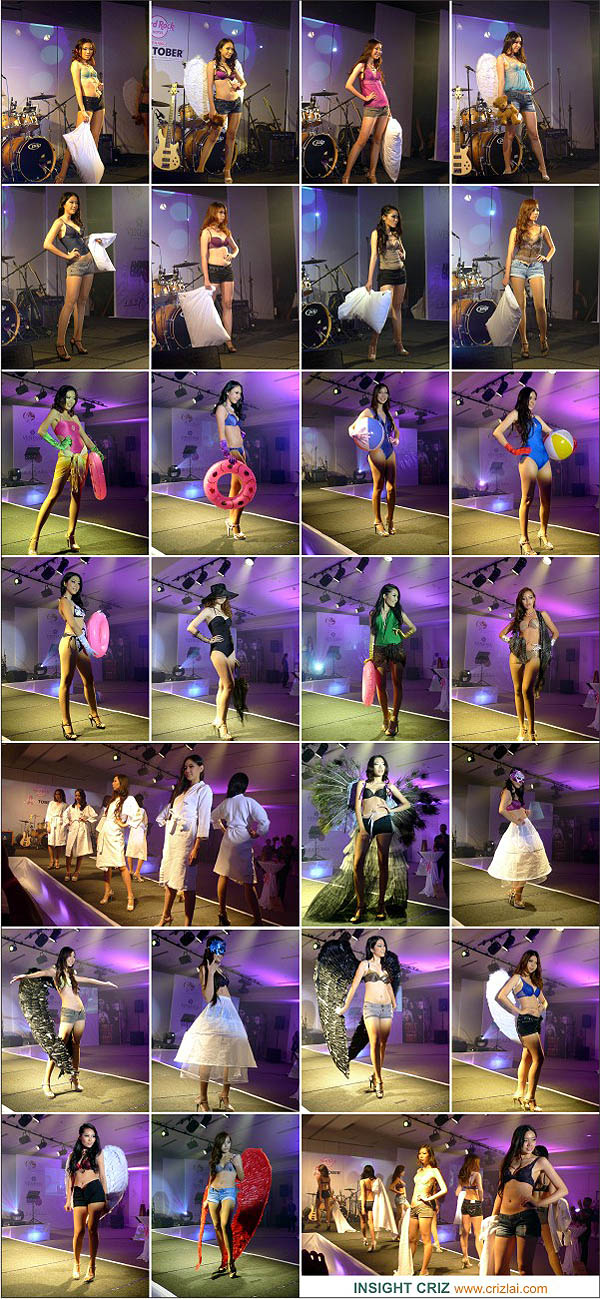 In case still shots are not enough for you, you might want to have a peep at the finale~ 🙂
The fundraising event ended with Nylon Pink members autographed on their original guitar and presented to Mr. John Primmer, General Manager of Hard Rock Hotel Penang, for the hotel's latest original artiste collection.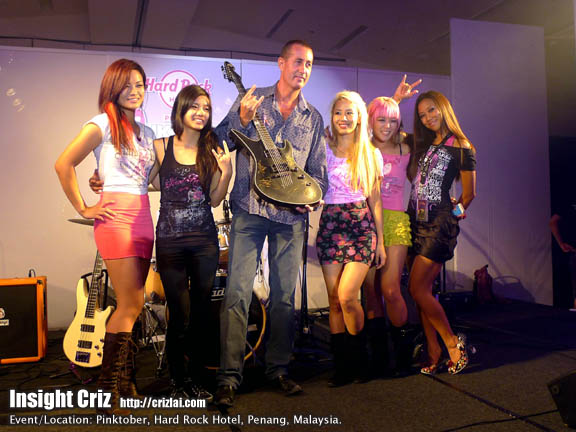 I'm thirsty for a drink now. Would you be kind enough to treat me?