The Penang State Tourism, supported by Malaysian Association of Tour and Travel Agents (MATTA), Malaysian Association of Hotels (MAH), Malaysia Inbound Tourism Association (MITA), Association of Tourism Attractions Penang (ATAP) and Penang Tourist Guide Association (PTGA), recently held the first ever Penang International Travel Mart 2012 (Penang ITM) over a period of 3 days from 4-6 July 2012. With buyers from 13 countries across the world, namely from Australia, Cambodia, France, Hong Kong, India, Indonesia, Japan, Korea, Philippines, Singapore, United Kingdom, United States of America, Vietnam and of course our Malaysian counterparts, it was a unique opportunity for the local travel trade to meet, network and showcase their products for the international travel industries. On top of that, visitors were able to have the in depth experience to explore George Town, a UNESCO World Heritage Site since 2008. This year, "Culture, Food and Heritage" has been chosen as the theme as it truly captures the essence of Penang and has always been the main factor that has drawn travelers worldwide.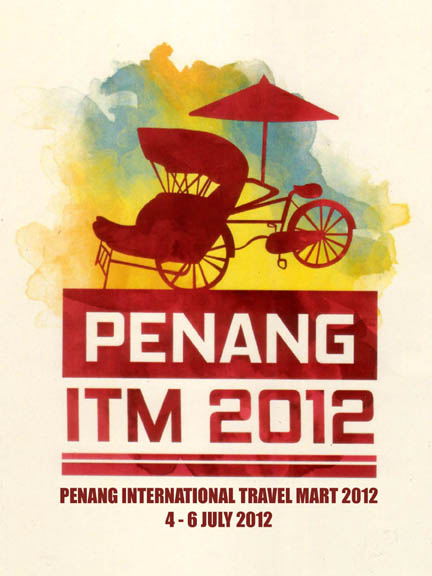 With centuries old of unique history and heritage from the various ethnicities that had settled here, Penang of course has the reputation of being the "Food Paradise of Asia" amongst the gourmets throughout the world. Visitors were treated with a variety of sumptuous dishes for dinner at the Penang Equatorial Hotel on Thursday night. The dinner was graced by the Chief Minister of Penang, YAB Lim Guan Eng, Penang State Exco for Tourism Development & Culture, YB Danny Law Keng Hiang, MATTA President, Dato' Mohd Khalid Harun, MAH (Penang Chapter) Chairman, Ms. Mary Ann Harris and a few dignitaries.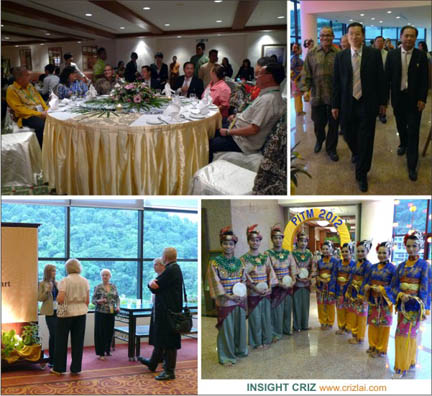 After a short speech by the Chief Minister of Penang, YAB Lim Guan Eng, buyers from the various countries were presented with a customized souvenir in the shape of our Penang ferry. There were some performances by a traditional dance group and the hotel's house band.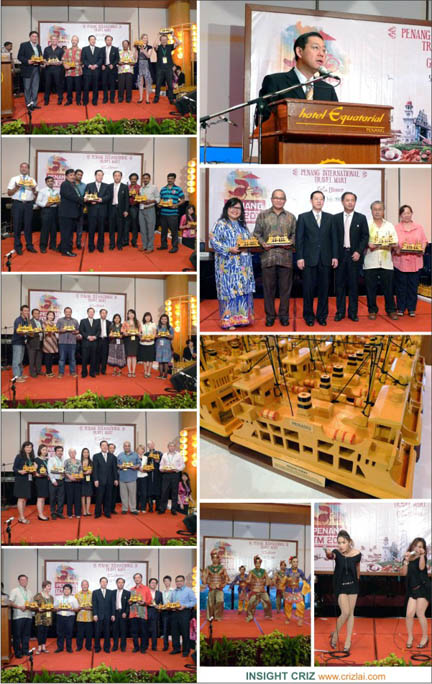 We were treated with a buffet dinner thereafter with dishes that included CNNGo's world #7 ranking assam laksa, oh chean (oyster omelette), chili crabs, char koay teow, roasted whole lamb with nasi briyani, chicken & lamb satay, pure sugar cane juice, ice kacang, sup kambing, roti Bengali, boneless tandoori chicken, beef strip loin steak, grilled tiger prawns, grilled red snapper with fresh dill sauce, grilled herbed vegetables, corn on cob, baked Idaho potatoes with condiments, golden phoenix fried rice, gado gado, sotong kangkung, taukua sumbat, German style potato salad, a selections of fresh greens with different dressings, cucumber salad with minted yoghurt and an array of local and Western desserts plus fresh fruits.

I'm thirsty for a drink now. Would you be kind enough to treat me?