Since its inception in 2008, H-Artistry set out with one clear goal – to deliver an unmatched, premium super-club experience through the Global Art of Mixing platform, which promises a phenomenal mix of sights, tastes and sounds at each H-Artistry party. This year, H-Artistry returns with a never-before-seen set up with the party starting as soon as revelers step into the enclave. The first of two H-Artistry events planned for 2013 will be taking over the Penang Island this 25 May 2013 at the newly refurbished SPICE (Subterranean Penang International Convention and Exhibition Centre) formerly known as PISA (Penang International Sports Arena).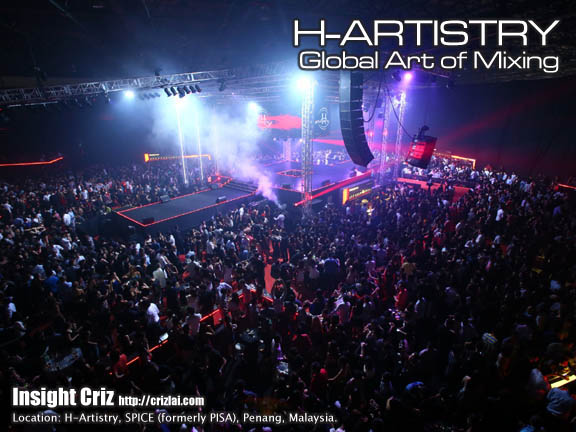 This year's no-frills super-club experience will be bolstered by the staple Hennessy Mixing Bars, which will serve the four trailblazers of all H-Artistry events – the signature Hennessy V.S.O.P long drinks: Hennessy Apple, Hennessy Berry, Hennessy Ginger and Hennessy Soda.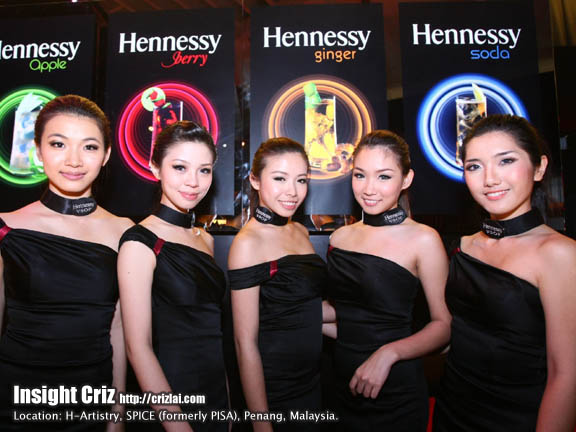 The H-Artistry stage will see a line-up of exciting local, regional and international acts, which will treat Penang revelers to a stellar mix of music styles and genres all through the night. The opening act would be administered by one of Kuala Lumpur's most promising indie/electronic acts – Alex Asquared (one part of Deer Society), while 3 other mains acts would be by Australian DJ, DJ Andy Murphy, who is no stranger to stages of international dance music festivals, Singapore's DJ Nicole Chen, one of the most prominent DJ personalities in Singapore, known for her energetic and electrifying up-tempo electro-house/dirty-dutch sets and Hong Kong's 24HERBS (???), a six piece collective of dynamic and progressive individuals, who make up one of the edgiest and most energetic hip hop groups of recent times in Chinese entertainment.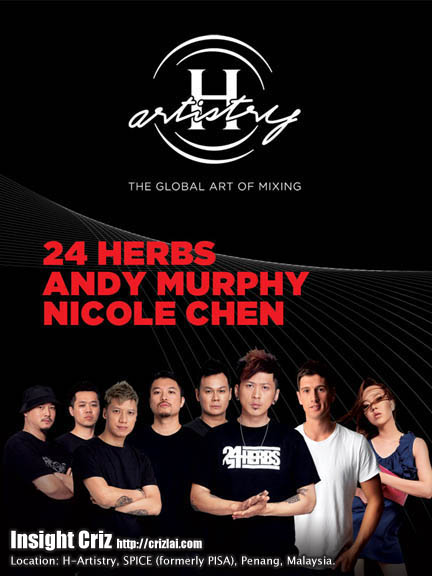 With all the effort put in to make H-Artistry a spectacular show, responsible partying is one clear message that is communicated at every H-Artistry party. Naturally, it would be a waste to forget an amazing H-Artistry experience. To avoid that, H-Artistry ensures partygoers have access to all that is necessary to maintain a great party, with safety and wellbeing as utmost priority. Responsible drinking at the event is also encouraged through several measures. A coupon system comes into play to limit the redemption of Hennessy V.S.O.P long drinks at the Hennessy Mixing Bars come midnight, while complimentary mineral water bottles are also given out throughout the night at every H-Artistry event. All these initiatives, among others, will be continued and further improved at both H-Artistry parties planned for 2013.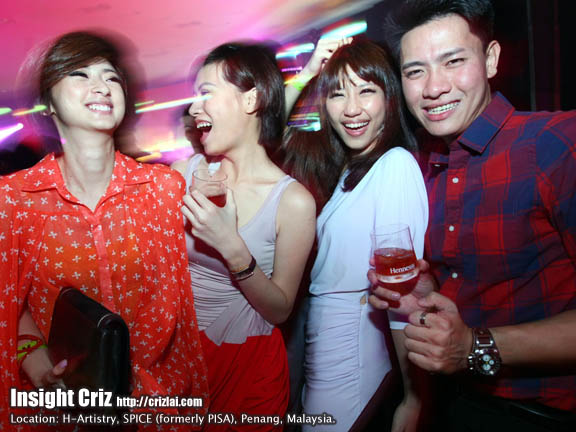 Access to H-Artistry is BY INVITES ONLY. Party goers will be able to obtain passes from the H-Artistry Ambassadors stationed at selected entertainment outlets by participating in the ongoing Hennessy V.S.O.P bottle promotions. Every bottle of Hennessy V.S.O.P purchased will come with two (2) invites to H-Artistry, while a purchase of two (2) bottles will come with five (5) tickets. So be sure to check out the full scheduling details on how to obtain the invites as well as updates on the upcoming H-Artistry event by visiting www.h-artistry.com.my.
Participating Outlets:
Cuvee @ Precinct 10 – Jalan Tanjung Tokong, Tanjung Tokong, Penang.
Nueve @ Precinct 10 – Jalan Tanjung Tokong, Tanjung Tokong, Penang.
Soho @ Precinct 10 – Jalan Tanjung Tokong, Tanjung Tokong, Penang.
M2 @ Penang Times Square – B2, Entertainment City, Penang.
SOJU ROOM @ Penang Times Square – B2, Entertainment City, Penang.
ROOM @ Autocity – JuruAutocity, Jalan Perusahaan, Highway Auto-city, Perai, Penang.
I'm thirsty for a drink now. Would you be kind enough to treat me?