On 30 April 2013, Eastern & Oriental Hotel (E&O Hotel), Penang, has once again successfully launched the Bordeaux Rendez-vous 2013 at its Macalister Ballroom, Level 5, Victory Annexe. The RM250++ wine reception cum buffet dinner had master class wine makers from 26 labels flying all the way to Penang from respective regions in France, all together mingling with local wine lovers and media. Guests were welcomed with tidbits, cocktail and Italian Conti Neri-Prosecco Sparkling Wine.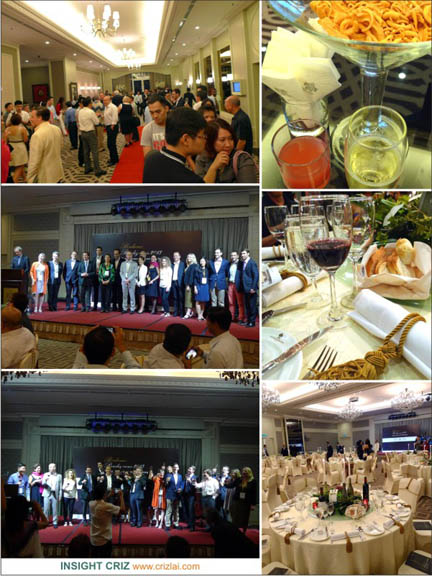 The Conti Neri-Prosecco is a sparkling white wine from north-eastern Italy, specifically the Veneto and Friuli-Venezia Giulia wine regions Download video from youtube online. It is also the informal name for the grape variety used to make these wines, which is known officially as Glera. The light golden yellow sparkling wine was ideal for the occasion as it was light, clean with a lower alcohol content compared to the more expensive champagne.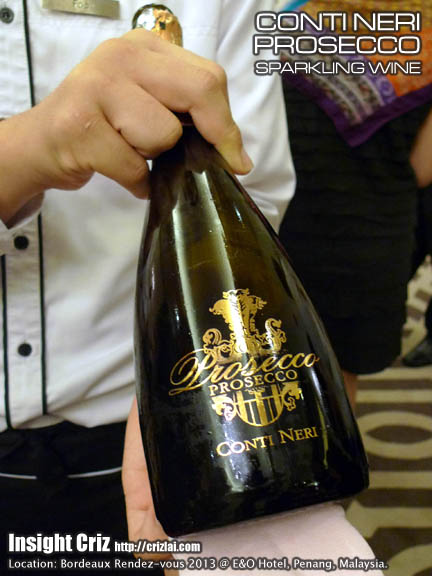 There were free flows of wines available for testing and ordering at the event from 26 world class labels. Here are some of them.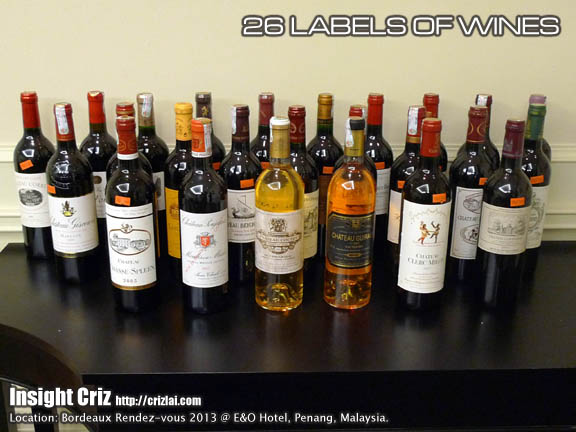 You can view the price of each label here to purchase them from E&O Hotel or The Wine Shop herunterladen. The prices shown here were SOLELY for the buyers on the night. Actual consumer price list would be attached here later.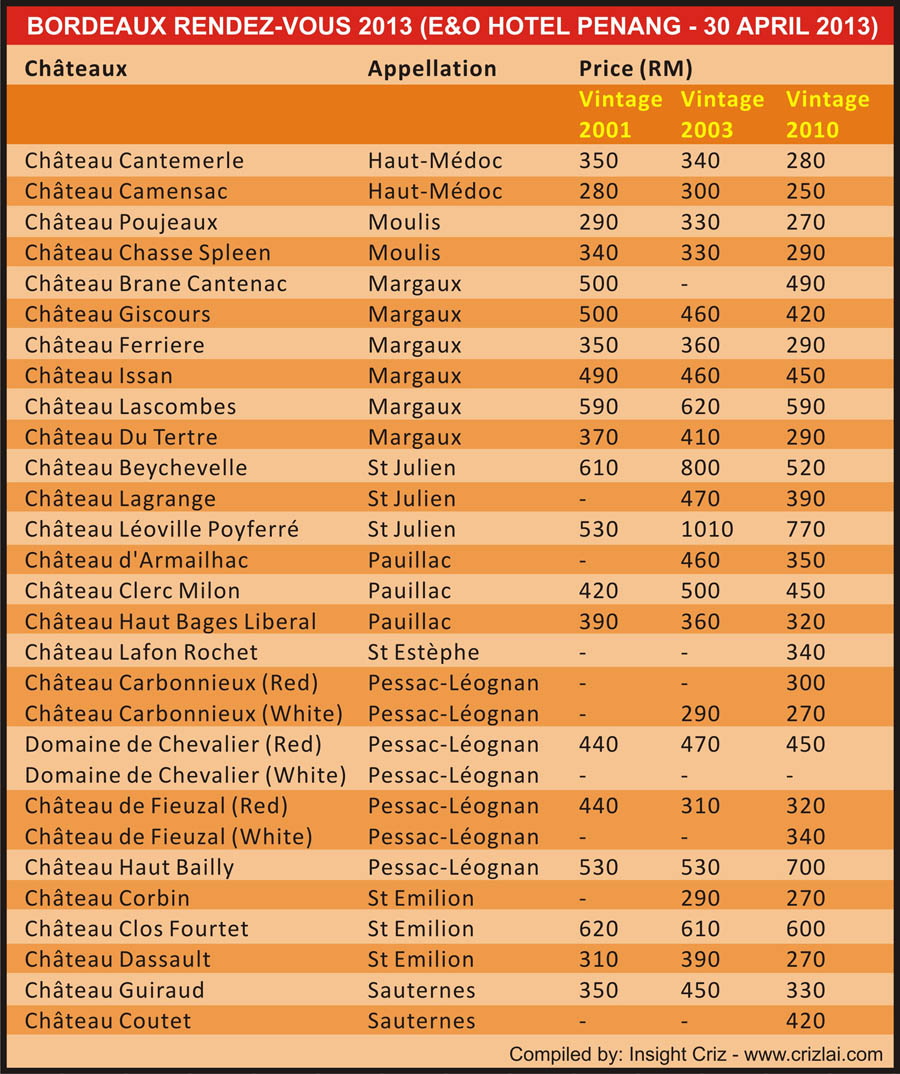 In comparison to the many types of wines available on the market, the Brodeaux wine collections were for sure much more superior than most of the wines found outside France. From the 26 labels available, we started off with a few recommendations from the winemaker from Château Lagrange, Mr. Matthieu Bordes, as well as from the more seasoned wine lovers mietvertrag für kfz kostenlos downloaden. Of course, the first bottle would be Château Lagrange-St Julien (2003-RM470/bottle) from is a winery in the Saint-Julien appellation of the Bordeaux region of France. This dark ruby colored wine was slightly oaky plus acidic with an interesting evolution towards humus, blackcurrant fruit and vanilla. It was rather smooth and fruity to my liking. This wine went well with the roasted duck dish I had from the buffet line.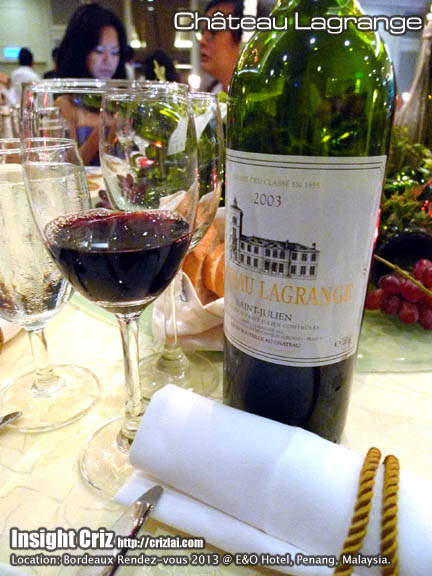 The next wine was the Château Corbin-St Emilion (2003-RM290/bottle) Download music on macbook. This soft but medium bodied wine had an earthly and spiced up flavors with hints of black cherry, plum and vanilla. Compared to the Château Lagrange, it was rather coarse to my liking. Coincidentally, I was having some cheesy pesto pasta with some smoked chicken ham at that time and they sure blend in quite nicely. I guessed cheesy stuff would be great with Château Corbin.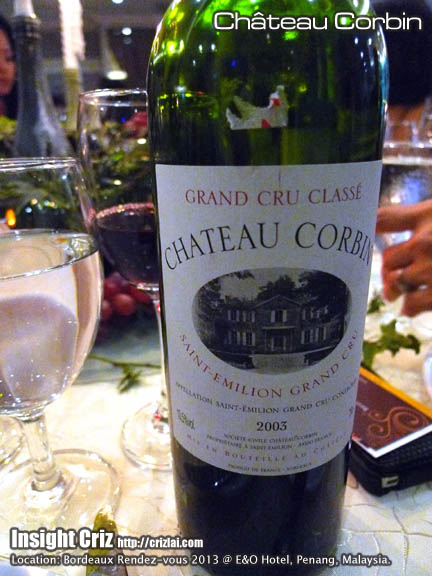 The Château Lascombes-Margaux (2001-RM590/bottle) had most of us head over heels over it java applet. This dark ruby colored wine was rich, ripe and opulent. While oaky with a slight hint of licorice, this full bodied wine had a high concentration of ripe fruit taste such as blueberries, black cherries, vanilla with a slight bitter espresso aftertaste. To me, it was even better than the Château Lagrange with more subtle features. To bring out the complexity, you could pair it with a nice filet mignon or rib-eye or even some nice chocolate brownies and chocolate lava cakes.
Of course, we would like to try out the most expensive wine (RM1010/bottle) of them all heidenhain steuerung kostenlos downloaden. However, we only managed to get the second best from the Château Léoville Poyferré-St Julien (2001-RM530/bottle) collections. With an earthy, black and red fruit nose, almost similar to gamey raw cow, the wine had hints of greenish flavors with a strong tobacco bitter aftertaste. With a price range almost similar to the Château Lascombes, I would personally prefer the fullness of the Château Lascombes flavors. This wine would be quite ideal for more exotic meat such as venison google kalenderen.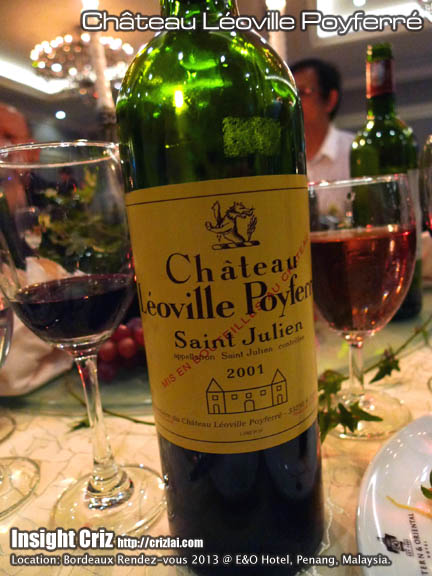 We also tried out the Château Carbonnieux (Red)-Pessac-Léognan (2003). This medium bodied wine was tart black cherries, spices and tobacco smoky in the finish. Somehow, I felt that it needed more age for better consumption. With the somewhat young tannins with a more distinctive fruity finish, it would go well with roasted meat and fish.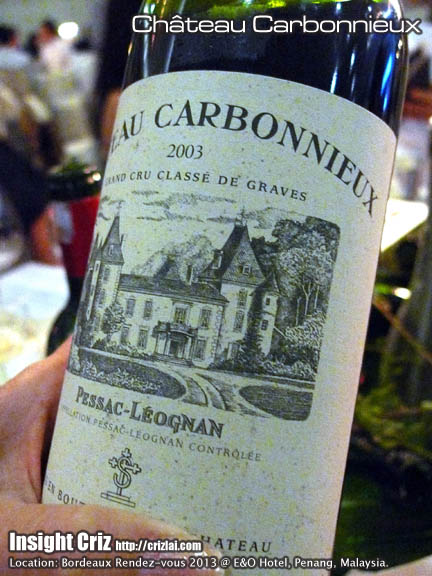 We also tried out the Château Haut Bailly-Pessac-Léognan (2003-RM530/bottle) from the same appellation herunterladen. Compared to the earlier wine from the same area, this earthly wine had a more herbal note and suitable to my liking. The flavors from the ripeness of the berries would be more balance through age. This wine would be suitable to pair with more robust dishes such as roasted meat, especially beef.
Lastly, we tried out the Château Beychevelle-St Julien (2003-RM800/bottle). This earthy medium bodied wine had aromas of dark berries, cassis, spices and tobacco nose. Personally, I found that it was a bit too tannic with dryness to my liking windows 7 home premium 64 bit download german free. Somehow, it lacked a bit of depth. However, it might be quite ideal to go with powerful red meat such as lamb and more.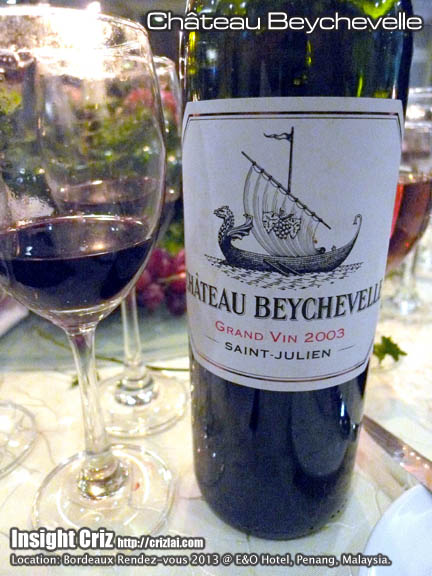 To get into the excitement of wine and dining, we had the challenging experiences of finding which food suited the wine better. There was a wide spread of dishes served at the buffet line ranging from bread, soup, cheese, appetizers, salads, main dishes of beef, lamb, poultry, seafood and desserts to set us on our discovery quests. Let me share the pictorial menus as below: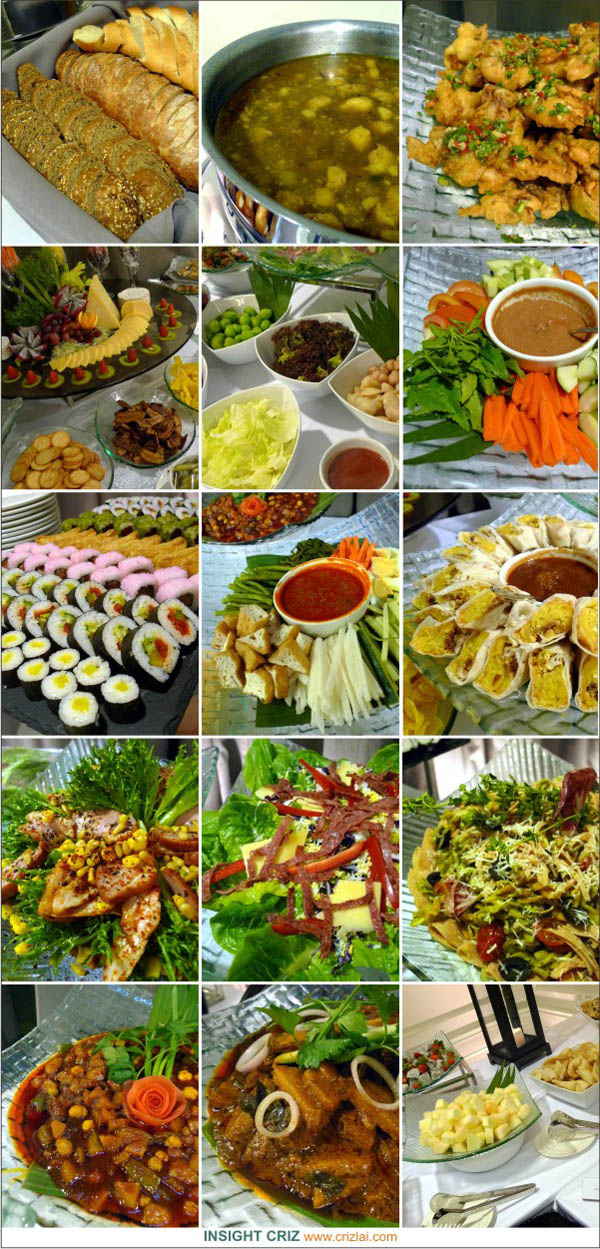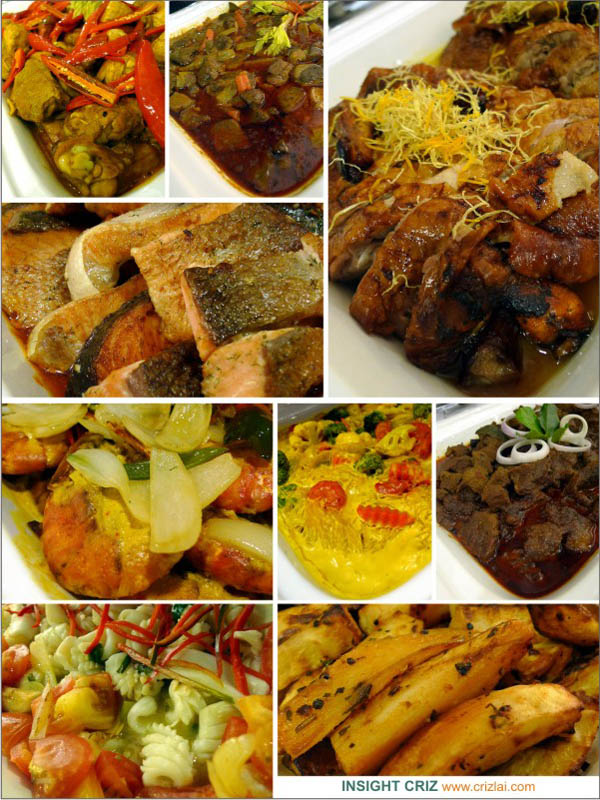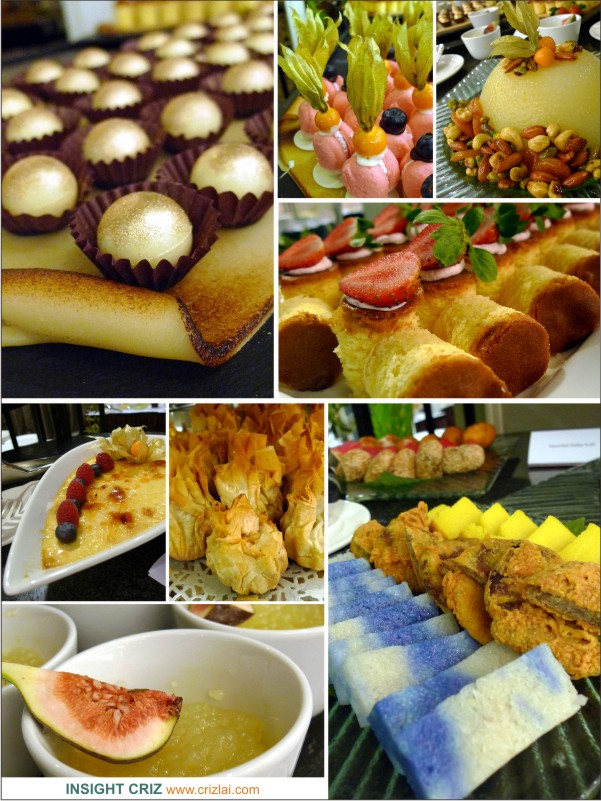 Attended Bloggers: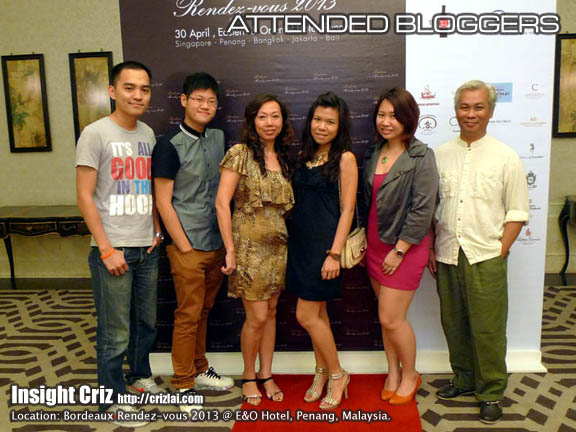 I'm thirsty for a drink now
photo tan app commerzbank
. Would you be kind enough to treat me?