2013 marked a new milestone in the technology-communication era with the collaboration between Ninetology, Tune Talk and Qualcomm. The signing of the Synergistic Strategic Alliance ceremony between Mr. Sean Ng Chee Heng (Chief Executive Officer, Ninetology Marketing Sdn Bhd), Mr. Jason Lo (Chief Executive Officer, Tune Talk) and Mr. Mantosh Malhorta (Senior Director of Business Development Country Head Philippines, Singapore & Malaysia, Qualcomm Incorporated), was held on 10 April 2013 at the Grand Dorsett Hotel, Subang Jaya, Malaysia.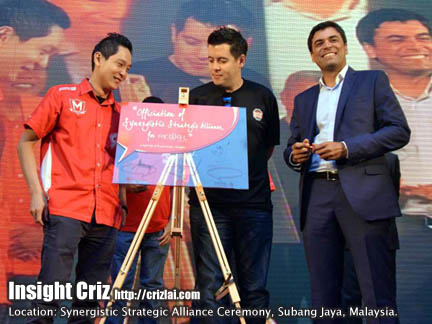 The hall entrance had a Lamborghini Gallardo on display with event model girls, massage chair for pleasure of guests and several personnel providing free massage services, courtesy of Relax Time. While within the hall, there were arrays of posters depicting the event's theme. Along with the many speeches by the event organizers was a performance by the winner of Malaysia Tag-team Beatbox Battle 2011, Koujee. Also in presence was also another speaker, Mr. Goh Thih Liang, Business Development Manager, Qualcomm Incorporated.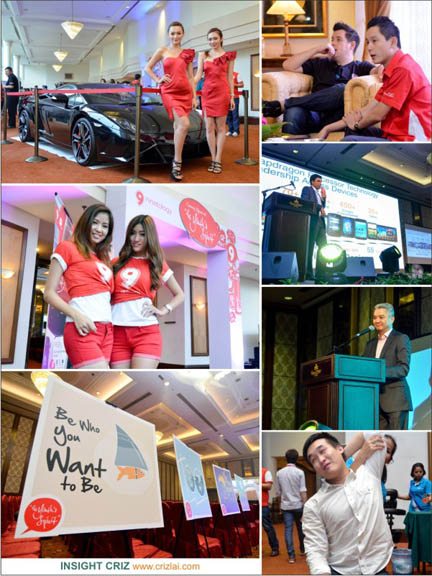 One of the highlights of the event was the unveiling of the Ninetology's Pearl Mini, a bold statement for the young as it boasts on its compact and sleek body frame. Spelling undisputed convenience for energetic lifestyle movements, Pearl Mini is fit for every alpha individual who longs for superb technology on the go.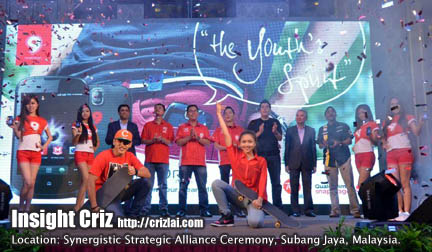 The Pearl Mini will be powered by Qualcomm Snapdragon platform and would be packaged with Tune Talk's prepaid service, which would include RM50 FREE Talktime (comes preloaded with SIM) and RM100 Airtime Rebate (RM10 x 10). To get this rebate, one needs only to reload RM20 or more in any denominations each month. For more information on the Tune Buddies SIM pack, visit http://www.tunetalk.com/my/services/tunebuddies. The Pearl Mini's is available now at all Ninetology and Tune Talk retail outlets nationwide at a recommended retail price (RRP) of RM399.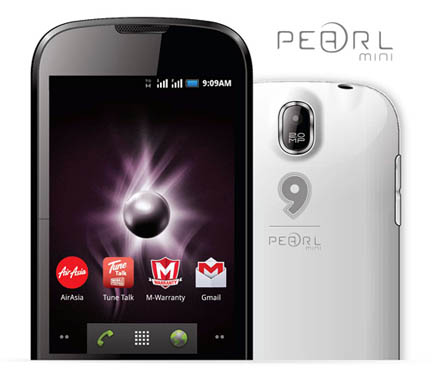 Another prominent tablet on display was the newly launch Ninetology's Outlook Pure, an evolution of mobile tablet technology which is derived from the very essence of purity in today's era of communication. Pure defines familiarity with family bonds in experiencing love and care, progressive learning and cherishing priceless moments, that peace of mind in your family's growth. Recommended retail price (RRP) is at RM599.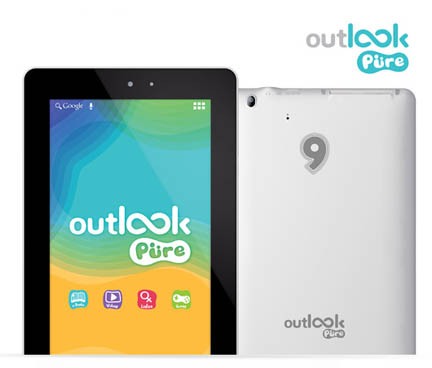 As part of its on-going Corporate Social Responsibility (CSR) initiatives, Ninetology also presented a GOLD Cheque worth RM50,000 to Yayasan Bakti Khidmat Masyarakat Malaysia (YBKMM), Tzu Chi Foundation Malaysia (RM30,000) and Pusat Penjagaan Kanak-Kanak Cacat Taman Megah (PPKKCTM) (RM10,000).
Please also take note that Ninetology would be announcing its branding and marketing direction via Malaysia's largest Basketball Tournament, Ninetology All Star 2013, organised by XBallerto, to encourage more youths to be fit and healthy. This tournament shall take place from May till November 2013. Details of this tournament can be found at www.xballer.com.
About Ninetology Marketing Sdn Bhd: Founded in August 2012, Ninetology Marketing Sdn Bhd is an ASEAN mobile device technology company; strongly driven by people's pride and importance of being on par with global technology progression and renowned international standards. Ninetology had proven its capabilities when the brand had emerged tremendously and had earned a significant market share in Malaysia's mobile device industry. Ninetology's objective is to transform the way of traditional communication into the revolutionary era of smart phones. This prominent transition will assure enhancement of people quality with enhanced intelligence. Ninetology had just recently been launched in Indonesia last September and shall continue its progression to other ASEAN countries. The year 2012 witnessed Ninetology with four per cent of the market share since the brand emerged in August. The company has sold 93,000 units within the first quarter of 2013. As of February 2013, Ninetology has covered 5.2 per cent of Malaysia's mobile device market share amongst other brands in the market. Ninetology also gained 60 per cent of whole youth share in conjunction with our support towards Pakej Komunikasi Belia by the MCMC.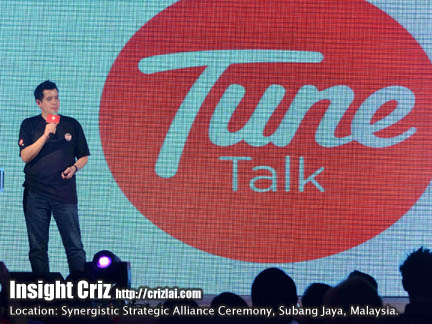 About Tune Talk: Tune Talk is the fastest-growing Mobile Virtual Network Operator (MVNO) in Asia, officially launching commercial services in Malaysia in 2009. Our target is to provide super low rates and exciting incentives to the market. Our prepaid service offers voice, SMS and data packages that meet the demands for a simple, value-for-money product with easy accessibility and a wide distribution reach. As a member of the Tune Group of companies, we have the advantage of providing a completely unique lifestyle service with offers by Tune Money, Tune Hotels, Tune Insurance, BIG Loyalty Programme and AirAsia. For more information, please visit www.tunetalk.com.
I'm thirsty for a drink now. Would you be kind enough to treat me?