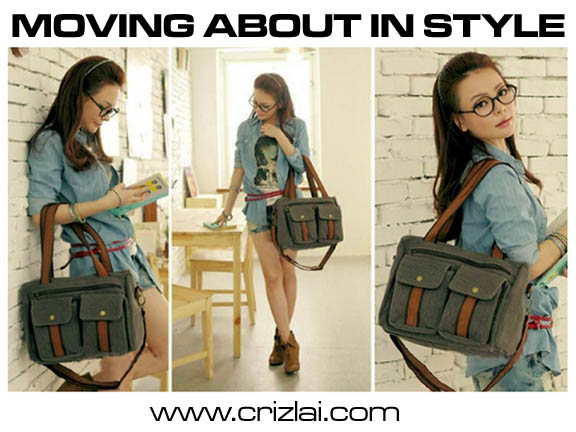 With the advancement of technology, more and more consumers have acquired more gadgets into their daily life. What used to be just a simple paper notebook, a pen and a mobile phone had now turned into an electronic notebook, a stylus pen and smart phones. On top of that, digital cameras have evolved into something smaller than its predecessor with features almost similar to a bulky DSLR camera. Thus, most people would have at least one with them at all times to capture those perfect memories in higher resolutions.
With all the gadgets in hand, you'll need to get something presentable to hold them in. What would be greater than having a designer bag which is stylish, classy and yet affordable within anyone's budget. It's always great to stay fashionable at all times.
I'm thirsty for a drink now. Would you be kind enough to treat me?