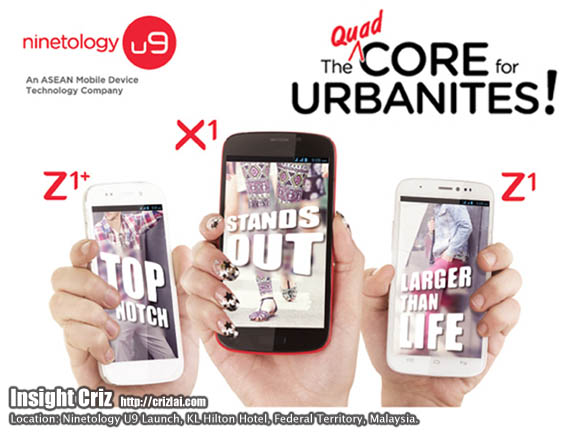 Producing smart phones with stylish built and state-of-the-art technologies at an affordable pricing has always been the mission and vision of Ninetology, an ASEAN mobile device technology company, with the launch of their latest U9 series yesterday at KL Hilton Hotel, Federal Territory of Kuala Lumpur, Malaysia. The "Unite-as-One" power-infused technology with the urbanite profile was presented in three models: The X1, Z1, and Z1+, which are new and stylish devices engineered to meet the human needs of speed, precision and high levels of engagement.
"We are very proud to be in strategic partnership with MediaTek Inc., the leading fabless semiconductor company for wireless communications and digital multimedia solutions. MediaTek's invaluable support in providing us with high performance and reliable information communications solutions, as well as highly integrated and customized solutions, has significantly shortened our time-to-market, enhanced our product competitiveness, and also bring a better overall user experience. We are currently second largest in terms of mobile device market share. With the introduction of the U9 series, we hope to further strengthen Ninetology's position as well as to grab a sizeable share in the Premium Smart Phones category," said Mr. Sean Ng Chee Heng (Chief Executive Officer, Ninetology Marketing Sdn. Bhd.).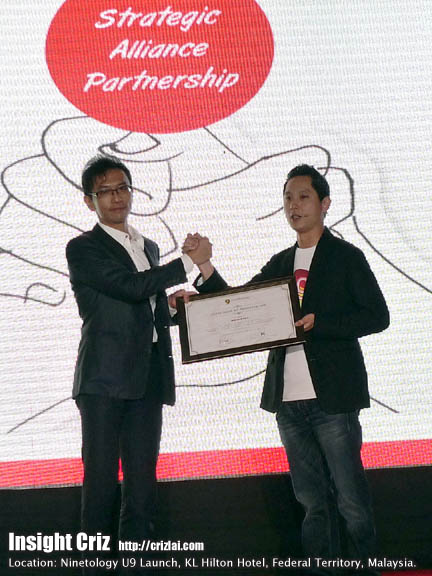 Mr. Arthur Wang, Senior Director, Head of EMSM, MediaTek Inc. receiving the Certificate of Appreciation from Mr. Sean Ng, CEO of Ninetology Marketing Sdn. Bhd.
The U9 series smart phones with 16GB ROM/1GB RAM of internal memory are ideal for viewing videos, playing games and other content with super-fast connectivity, are powered by Android 4.2 and a MediaTek MT6589 1.2GHz Quad-core processor, in which would deliver a richer smart phone experience at a competitive price. Customers enjoy access to more than thousands of applications including social network, productivity and utilities, entertainment, and appstore. They have display screens of 4.8" (X1), 5.7" (Z1) and 5.5" (Z1+) respectively. They are slim and light and would be a stylish and durable companion for upbeat lifestyles.
U9X1: STANDS OUT
Color Available: Black, Red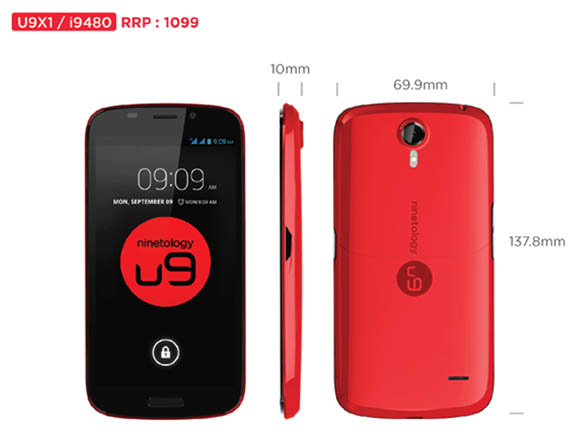 Specifications: Right click on the photo below and save the file for a clearer view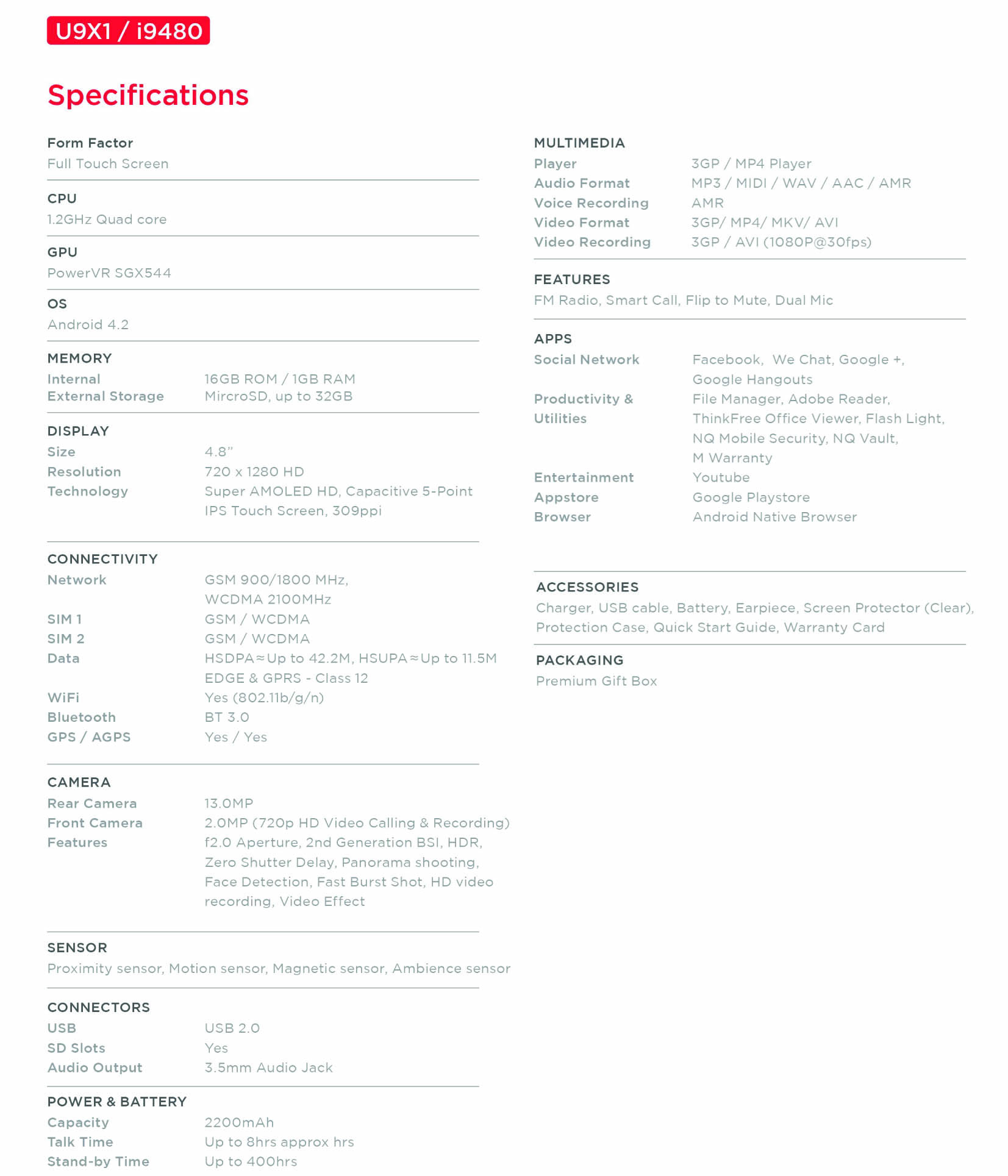 DARE TO BE… blown away by the companion who complements and feast your eyes on the sleek Ruby body of young exquisiteness. Bravery packed in one single smart machine, U9X1 takes you an extremely rocking experience of being a fashion statement for those with a burst of character and personality. Make a statement with its unique aero-dynamic curved figure and ultra-distinctive display with the Super AMOLED Plus technology, for a stimulating visual experience. Indulge and be in the moment with sharper images and vivid color display for the image-come-to-life enjoyment, attract attention from all sights and angle. Get ready for unsurpassed performance with the amazingly fast 1.2 GHz Quad core Processor while knowing no boundaries of photography via U9X1's 13 Megapixels rear and 5 megapixels front cameras. Bid farewell to spiritless moments. Dare to… Stand Out.
U9Z1: LARGER THAN LIFE
Color Available: Black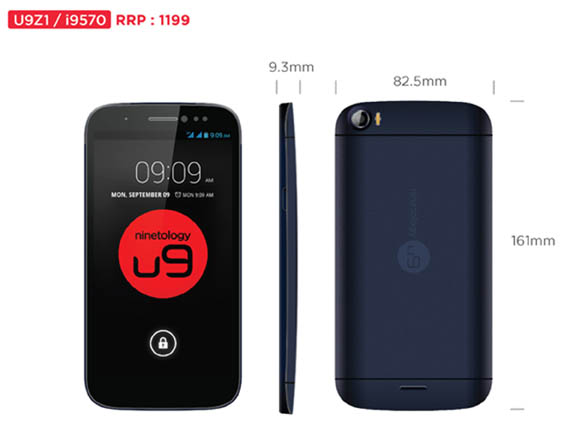 Specifications: Right click on the photo below and save the file for a clearer view
SIZE DOES MATTER… Life is Great, Gigantic and Genormous so it's only right for you to embrace it with palms wide open. What other way to do just that than going all out with the U9Z1, giving you the best of our smashing 5.7 inch IPS HD display for a complete field of vision. Enjoy highly engaging gaming experience, swift communications and the perfected multi-tasking tool for urbanites who lead extravagant lifestyles. Be extra inspired especially with the ever powerful 1.2 GHz Quad Core Processor to bring out the best of your days and get connected fast, wherever you are. Alongside its beautiful size, comes the sustainable internal storage of 16GB+1GB, supported with up to 32GB external storage. Z1 is truly a companion with its longer battery life to stay by your side during leisure or work, so fret no more as those days are long gone. Be pleased with extraordinary length in photography and self portraits with 12 Megapixels rear and 5 megapixels front cameras. Live it… Larger Than Life
U9Z1+: TOP NOTCH
Color Available: White
Specifications: Right click on the photo below and save the file for a clearer view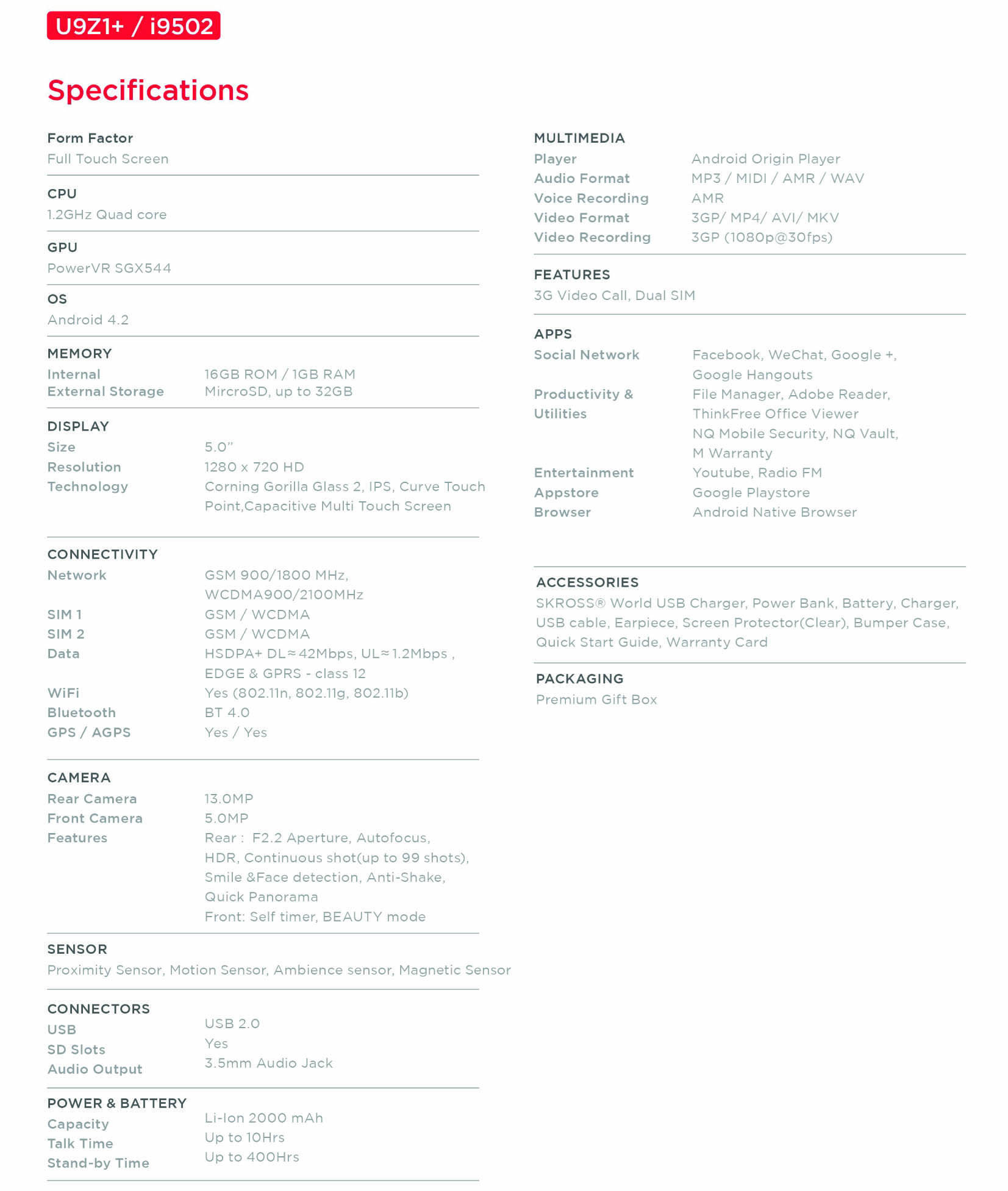 NOTHING ELSE MATTERS… As an Alpha individual, we understand your need to win and the inner desire in you to be steps ahead, above anyone else. You need a reliable companion, as reliable as you are. So, fast forward into the future and open doors to all possibilities with the exclusive U9Z1+. Well enhanced progressive viewing ability to give you the ultimate mobility satisfaction with the astonishingly sleek 5.0 inch IPS HD display, like never before. Living life in the fast lane has never gotten this easy with the 1.2GHz Quad core processor, making you the talk of the town with all those fast, timely updates. Style up with the exclusive CNC frame on Z1+ side panels, boosting the body's durability and classiness at any given angle. Glorified with Corning® Gorilla® Glass, Z1+ glass panel is definitely first class in thinness, lightness, and ultimately, in its scratch resistant properties.
At the launch, Ninetology also revealed their newly appointed Product Spokesperson, Z-Chen, a Malaysian Mandopop singer, also fondly known as the R&B Little Prince. "As a singer and urbanite myself, I can truly appreciate the U9 series. The U9 smart phones truly understand my needs as an individualist with various interests and a strong desire for freedom. With the U9 series, there are unlimited possibilities to enrich my lifestyle and illuminate my unique personality, work and music. I feel that I am always united-as-one with my U9 smart phone in one seamless human-technology integration," said Chen.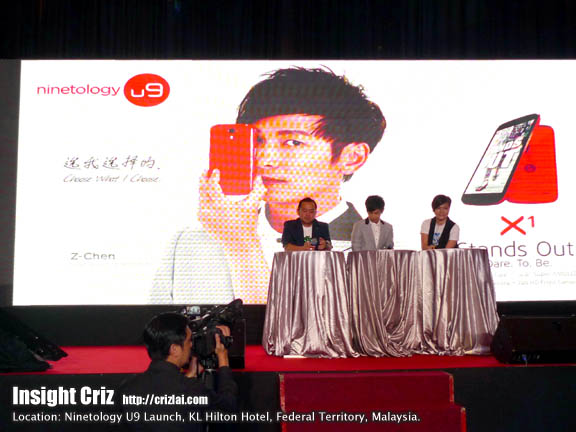 Z-Chen will also jointly produce a song/tune with Ninetology and feature the U9 smart phones in his upcoming music videos.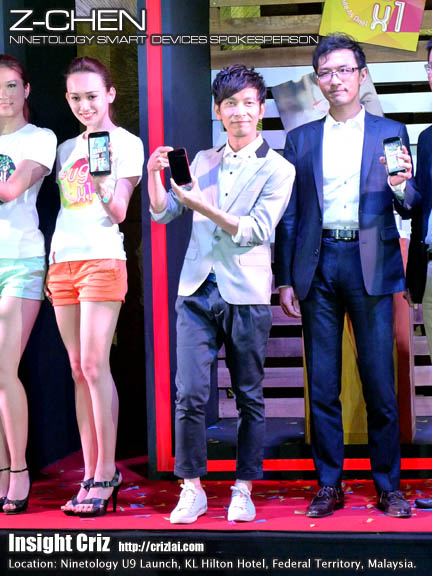 Here's a video on Z-Chen on promoting the U9 X1 smartphone:
Some bloggers from the lifestyle and technology blogs were also invited and briefed on the newly launched Ninetology U9 Series. They had fun-filled experiences with two infamous celebrity hosts, DJ Kevin Chong (TraxxFM) and Mark O' Dea (The London Boys) as well as hands on with the 3 latest gadgets.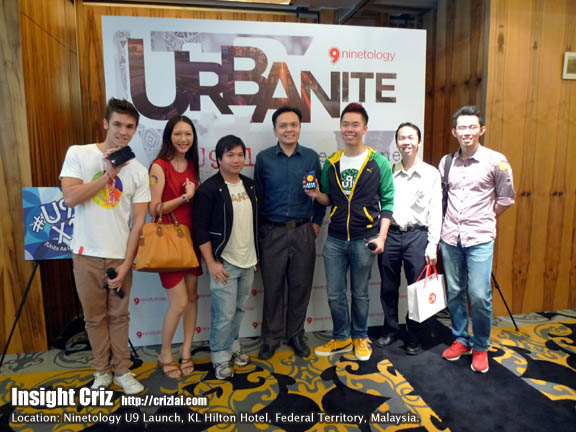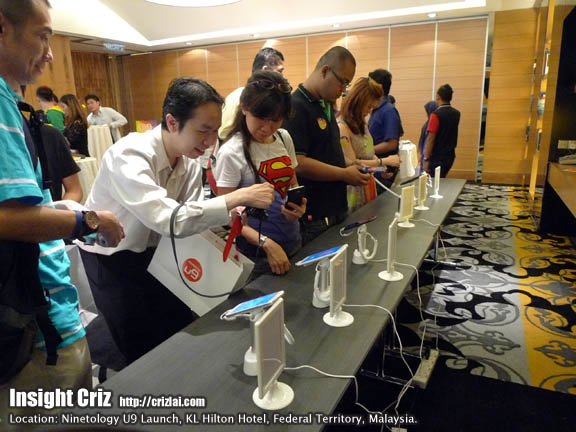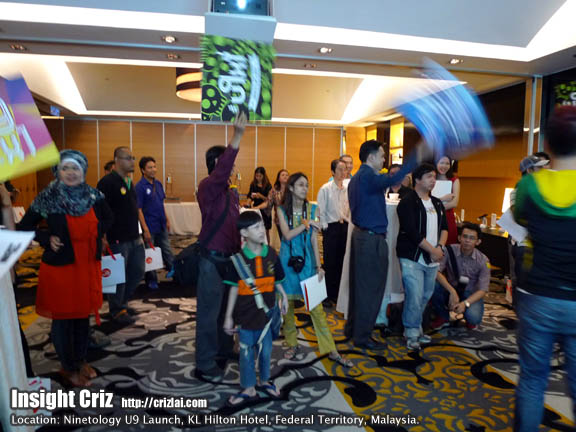 For more information on the U9 Series: http://www.facebook.com/NinetologyMalaysia/app_478239202210523
About Ninetology Marketing Sdn. Bhd.: Ninetology is an ASEAN mobile device technology company. We are, strongly driven by our attitude towards progress and we strive for phenomenal growth as we move forward. We take pride in being on par with global technology and renowned international standards, and being meticulous with detail, art and beauty. Inspired by bold and fast-paced lifestyles, Ninetology products are empowered by today's solutions for practicality and functionality.
About MediaTek Inc.: MediaTek Inc. is a leading semiconductor company for wireless communications and digital multimedia solutions. The company is a market leader and pioneer in cutting-edge SOC system solutions for wireless communications, high-definition TV, optical storage, and DVD and Blu-ray products. Founded in 1997 and listed on Taiwan Stock Exchange under the "2454" code, MediaTek is headquartered in Taiwan and has sales or research subsidiaries in the United States, China, Singapore, India, Japan, Korea, Denmark, England, Sweden and Dubai.
I'm thirsty for a drink now. Would you be kind enough to treat me?