With the current Malaysian economy resulting in price pump up on most of our consumer goods, it's time for us to think of ways to save more cost on our daily expenditure. MySuperVIP came in just the right time as not only would consumers be compensated for their spending in participating outlets by means of various rewards and bonuses, they would also get to earn up to 15% extra reward points for recruiting their friends and families.

MySuperVIP cards are now free for registration while stocks last at all participating outlets around Penang. So grab them fast before it's too late. Who could resist such an offer when you can shop and at the same time earn some reward points to redeem cash vouchers to lower your household expenditure?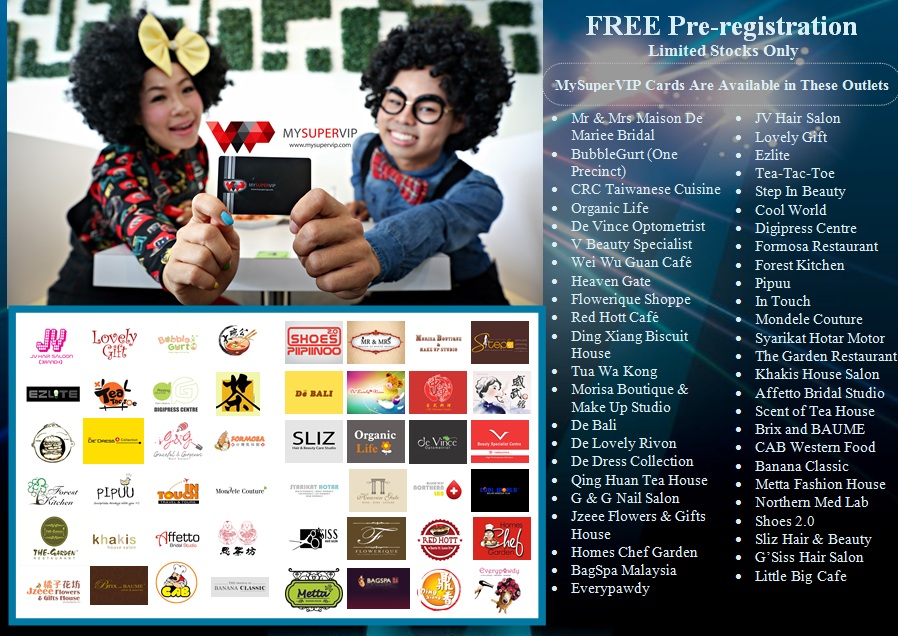 Here's a guide on how to fill up your form to make sure everyone gets the best benefit out of MySuperVIP card. For more enquiries, please email info@mysupervip.com or check through their facebook page at http://www.facebook.com/mysupervip for further information. You may also call up their customer hotline at 016-4283204 for further details.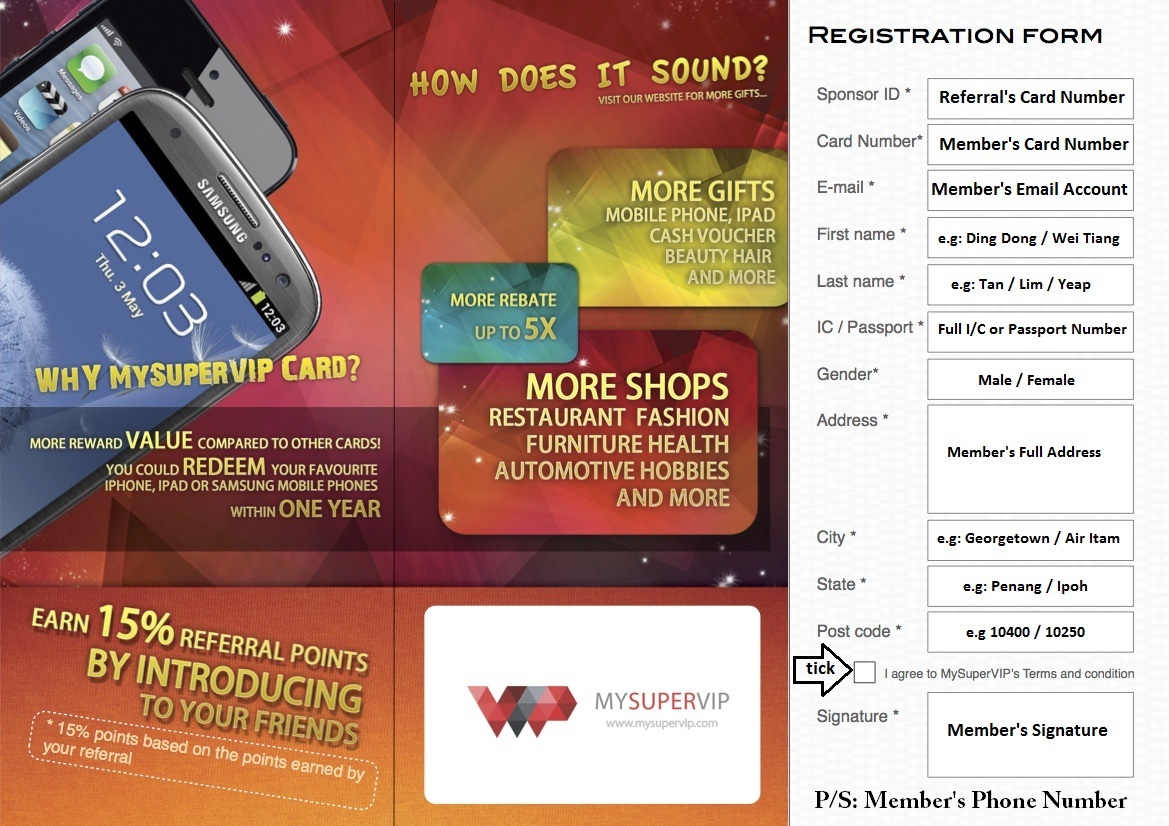 I'm thirsty for a drink now. Would you be kind enough to treat me?