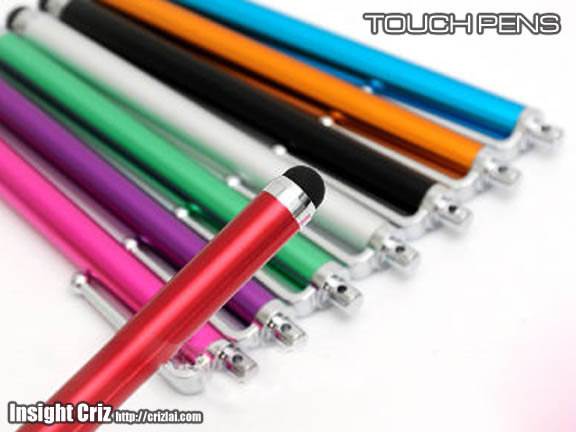 I'm sure most of us have some frustration moments when our smart devices are not responsive to our touches due to some reasons or another? Greasy fingers and long finger nails are some of the few major reasons. That shows there's almost a compulsory need to get hold of a touch pen to assist us in getting the most accurate control over your gadget. What you really need is one cool touch pen that would assist you in crucial moments and at the same time conveniently carried around.
At a market price of RM20 per piece, these pens are now selling at a remarkable low price of only RM1, with a maximum order of 2 pieces per person. There are only 500 units available for grabs and almost half that quantity had been grabbed up so far. Do not miss the opportunity to grab one or two Touch Pen now.
Applicable for major touch screen devices?
iPhone
Samsung Phone
iPad2/new iPad
iPhone3G / 3GS / 4 / 4S
iPod Touch
Samsung Galaxy Tab
Motorola Xoom
HTC Flyer
Other touchscreen devices (as long as it response to your finger touch)
I'm thirsty for a drink now. Would you be kind enough to treat me?