Yesterday marked the start of Gurney Paragon's first inaugural Spring Summer 2014 Fashion Week (17-19 April 2014). Based on the theme "Taste of Fashion", the fashion show covered 4 different flavors of fashion, namely sweet, sour, bitter and hot. Do check out on more public shows to be held at the al fresco area of the Festive Square (Gurney Drive entrance) on 18-19 April 2014, 4.00pm and 7.30pm, respectively. Almost 40 international and local brands would deliver their latest collections, modeled by glamorous international models. Some of the featured collections would include brands like Canali, Tumi, La Martina, Debenhams, Adidas Performance, Bebe Butterfly, Brands Outlet, Cotton On, Dressing Paula, Jelly Bunny, Ecco, FILA, My Dream Wedding, Naraya, Hush Puppies, Padini Concept Store, Dennie Yeap, Laicitoo Collection, Puma, Royal County of Berkshire Polo Club, Missha, SanD's, Dovey Diary, Samsung, Santa Barbara Polo & Racquet Club, Rabeanco, Red's Revenge, United Colors of Benetton, Venessa Diamond, ISUI Boutique and more.
"This event allows the local fashion designers or brand names in fashion to come out and display their latest collection at runway shows. All the brands featured in the fashion show later tonight shows that we are capable of attracting the top brands to dock Penang and eventually provides a platform to show the public what is trendy in the fashion world for the season," said YB Danny Law Heng Kiang, Penang State EXCO for Tourism Development and Culture.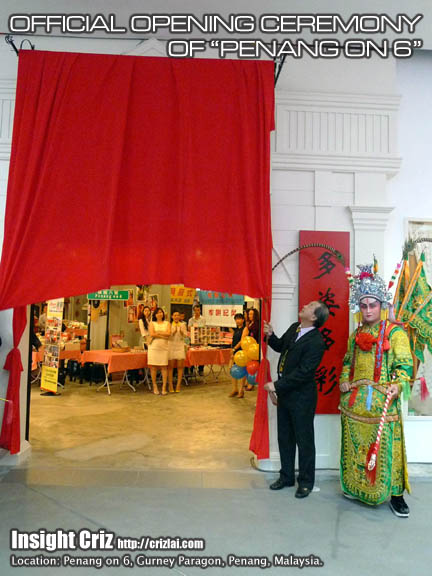 Prior to the fashion show, YB Danny Law also officiated the opening ceremony of "Penang on 6", a nostalgic hang out hotspot, concept revamped by Dr. Eric Leong, a bold and stylish celebrity interior designer cum principal of The One Academy. The new "Penang on 6" would match the retro-style atmosphere of the old Penang in the 70's, with colorful bulbs, huge font signages, ancient handmade collectibles and kopitiam. The shoplots within the premises would also allow ambitious entrepreneurs with lower models to expand their businesses.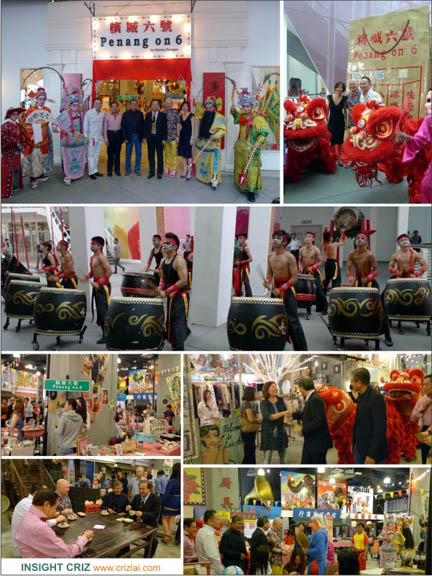 Starting this coming 19 April 2014, there would be a routine themed Retro Saturdays from 2.00pm until 10.00pm. Visitors can roam freely within this nostalgic chamber to seek interesting stuff such as old collectibles, unique fashion & accessories, handicrafts, workshop stalls and more.
Currently, there are two ongoing promotions in Gurney Paragon Mall for the month of April 2014. For all purchases above RM30 in the mall from Monday until Friday, you would get to park your car for free. On top of that, you would also get to redeem cash vouchers or products for certain amount spent in the mall. Coming this May, there are more surprises awaiting shoppers in their Shop & Redeem campaign.
I'm thirsty for a drink now. Would you be kind enough to treat me?